Power Rangers Super Samurai Episodes –
Fight Fire With Fire
The Great Duel
Evil Reborn
The Sealing Symbol
Samurai Forever
MAIN CAST
Alex Heartman (Police Guys)
Erika Fiong (Killer Kids)
Hector David Jr. (Lockwood)
Najee De-Tiege (The Lingering)
Brittany Anne Pirtle (Bring it on 5)
Steven Skyler (Glee)
Rene Naufahu (The Matrix Reloaded)
Paul Schrier (Daigunder)
Felix Ryan (Abducted)
Ricardo Medina Jr. (Bad Blood)
Jeff Szusterman (Legend of The Seeker)
Kate Elliott (The Locals)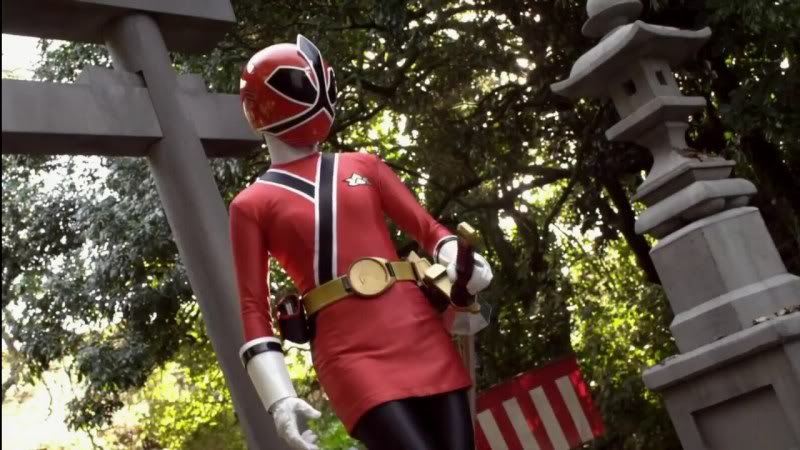 GUEST CAST
Kimberly Crossman (Deathgasm)
Chelsea McEwan Millar (Bliss)
George Beca (Step Dave)
Paul Harrop (Rage)
Rugen Du Bray (Liqourtine Dream)
Jason Narvy (Masked Rider)
Lauren and Jayden were separated at a very young age. Lauren was sent away in an attempt to fool the Nighloks into thinking Jayden was the true head of the Shiba Clan in order to protect her as she perfected the sealing symbol. As part of this plan, Jayden had to keep this a secret from the other rangers.
Eventually Lauren returned to the Shiba house, and Jayden decided that he had to leave and put Lauren in charge, stating "There can only be one Red Ranger", noting that the Rangers' loyalties may be divided if he stays. Lauren notes that she'd hoped Jayden would find another way and that they could all fight together, but however, she relents. Jayden's plan ultimately backfired when Antonio decided to go after him. Mike also expressed his dissent toward this change in leadership. She trains a lot and seems not to eat much, so it is no surprise that she loves to eat Mia's cooking since she doesn't have a lot to compare it to. She showed great skill during her training with the LightZord, countering all its hits with her Spin Sword. When Mike asked to train with her, he was beaten easily.
After Master Xandred returned and absorbed Dayu, Lauren performed the Sealing Symbol while the other Rangers distracted Xandred to buy her time to prepare it. After Lauren was done drawing the Symbol, she used it on Xandred, only to find out that Dayu's humanity protected him from the blast. After her failure to perform the Sealing Symbol, she gave leadership back to Jayden, as well as supplying the Shiba Fire disk to strike Xandred's weak spot. When the first doesn't work, a badly injured and weakened Lauren gave all the symbol power she had onto a second Shiba Fire disk. After the battle, the Power Rangers went their separate ways. While Lauren left, she promised Jayden that they'll be seeing a lot more of each other.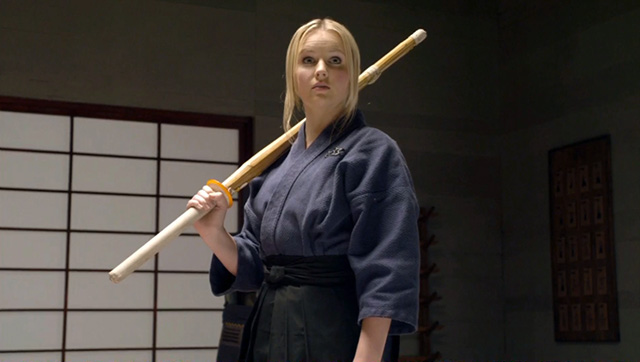 The Introduction of Lauren in last 5 episodes of Super Samurai was brilliant, Kimberly Crossman is an awesome actress and a great addiction to the Power Rangers family. Her five episode saga on the show will remain one the great story arcs in Power Rangers history and is one that I watch often.