CAST
Roger Craig Smith (Avengers Assemble)
Chris Diamantopoulos (About A Boy TV)
Will Friedle (Batman Beyond)
Troy Baker (The Avengers: Earths Mightiest Heroes)
Khary Payton (Teen Titans)
Yuri Lowenthal (Legion of Super Heroes)
Kari Wuhrer (Hellraiser: Deader)
Fred Tatasciore (Hulk Vs)
Alistair Duncan (The Batman)
Steven Blum (Wolverine and The X-Men)
Batman Unlimited is DC's all-ages animation line. The dialogue and storytelling don't pander to a younger crowd, and while the superhuman slugfests are family-friendly, they're still every bit as well-staged and thrilling as DC's PG-13 animated efforts.

As much as I dug Animal Instincts, the premiere entry in the Batman Unlimited series, Monster Mayhem easily tops it. The basic formula pretty much remains the same: a motley crew of four super-villains are pulling off heists all across Gotham, it turns out that a scheming master villain-type is yanking their strings, and only Batman and his buddies stand any chance of stopping the technologically-fueled apocalypse. Monster Mayhem reigns supreme over Animal Instincts because of…well, everything! For one, the roster of super villains is a lot stronger this time around. Silver Banshee hasn't scored a whole lot of screentime in DC's animated movies or TV series, so it's pretty great to have her take something close enough to center stage here.
Clayface is a character that works more brilliantly animated than in any other incarnation, and Monster Mayhem takes full advantage. I'm not wild about Scarecrow's pro wrestler redesign, and he's the most underutilized of this bunch, but the guy's obviously a great fit for a Halloween-themed rogues gallery. Oh, man, and Solomon Grundy…! Undead and loving it, everyone's favorite Southern-fried zombie runs away and steals every single scene he's in. Seriously,The movie keeps its cards close to its chest and takes a while to reveal that the Joker is the sinister mastermind behind it all, but he's right there on the cover, so you probably figured that out anyway.  Monster Mayhem is so. much. fun.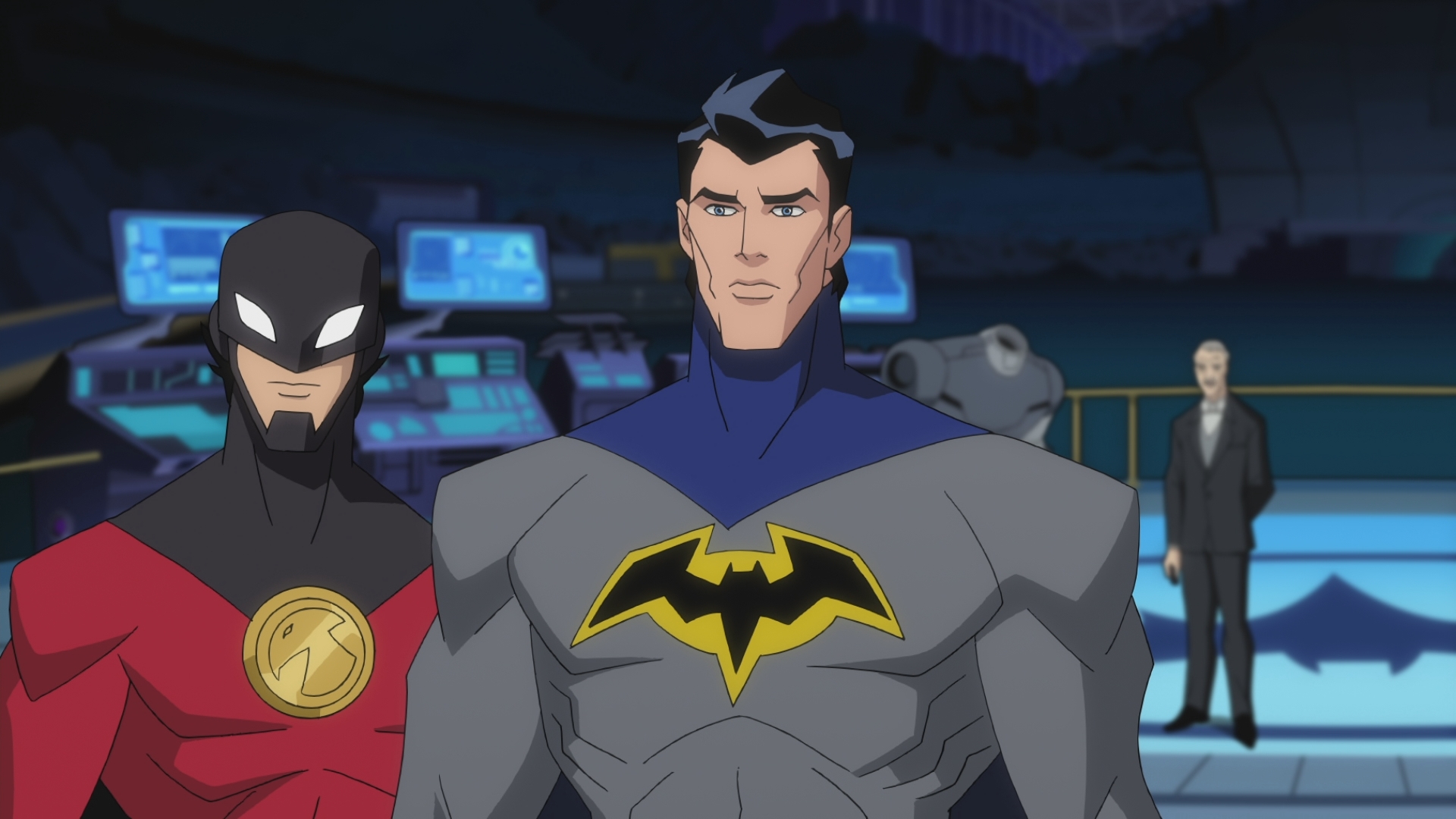 I mean, look at all those clever battles in an abandoned amusement park, complete with Solomon Grundy squaring off against the Caped Crusader in the Tunnel of Love. The movie is pretty much just one "oh, wow!" after another: from its lengthy, masterfully staged, adrenaline-pumping action sequences to the wildly imaginative ways it plays with and against!)its futuristic tech. Though Monster Mayhem is meant to be a cross-promotional thing with Mattel's action figure line, the dinosaur tie-in is genuinely pretty great and makes sense in context. Not having to deal with any origin stories lets Monster Mayhem hit the ground running and relentlessly plow forward. There just isn't a wasted moment anywhere throughout this sucker. The master scheme is vastly superior to the one in Animal Instincts, and it's riddled with twists and turns along the way that make the whole thing that much more engaging.