CAST
Emily Bergl (Blue Jasmine)
Jason London (Untold)
Dylan Bruno (The One)
Amy Irving (Alias)
J. Smith-Cameron (Man on a Ledge)
Zachary Ty Bryan (Fast and the Furious: Tokyo Drift)
John Doe (Roswell)
Rachel Blanchard (Snakes on A Plane)
Charlotte Ayanna (Training Day)
Justin Ulrich (How High)
Mena Suvari (The Losers)
Eli Craig (Zombieland TV)
Eddie Kaye Thomas (American Dad)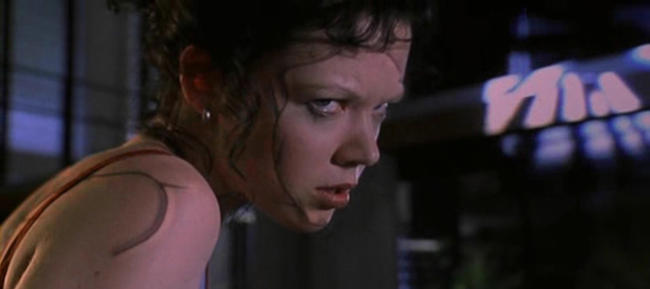 Barbara Lang paints a barrier around her living room to protect her telekinetic daughter, Rachel, from the devil. Barbara is soon institutionalized for schizophrenia. Years later Rachel, living with foster parents, talks with her best friend Lisa, who has lost her virginity to Eric, a football player. The football players have a game where they sleep with girls and receive points, revealing Eric never cared for Lisa. After Eric rejects her, Lisa commits suicide.


Rachel discovers a photo of Lisa and Eric. She tells school counselor Sue Snell and Sheriff Kelton that Lisa and Eric slept together. Kelton looks into charging Eric with statutory rape. Walter, Rachel's dog, is struck by a car, but Rachel flags down Jesse as he drives past. After taking Walter to an animal hospital, they get coffee. Learning that Rachel gave Kelton the photograph, Eric, Mark, and several other football players attempt to intimidate her into not talking. They become victims of her powers and flee when her foster parents arrive. Sue meets with Rachel. When Sue asks about moving objects with her mind, Rachel screams, and a snow globe on Sue's desk shatters; Sue realizes Rachel is telekinetic. Sue brings Rachel to the original high school where the disaster took place years before and tells Rachel that Barbara revealed to her that Rachel and Carrie White had the same father; to protect her, she did not tell Rachel. Rachel does not believe her. Jesse pursues Rachel, angering popular cheerleader Tracy. Jesse convinces Rachel he was unaware of her attack, and Rachel agrees to date him.
The Senior D.A covers up the statutory rape because of the political influence of the families of the players. Encouraged, Mark plots to humiliate Rachel for what she did to Eric. He apologizes to Jesse and offers his parents' cabin so Jesse can spend the night with Rachel. The two share a romantic evening, and Rachel loses her virginity, both unaware that a hidden video camera is filming them. After a football game, one of the players, Brad, and his girlfriend Monica invite Rachel to a party at Mark's. She leaves with Monica, while Jesse is sidetracked by Tracy, who attempts to seduce him. Rachel is with Jesse's friends when the football players reveal their sex game and claim that Rachel was added to Jesse's list, making Rachel believe Jesse never cared for her. They also play the videotape and abuse her. As it triggers Rachel's telekinesis, she closes the doors and kills most of the party-goers. Sue takes Barbara from the mental hospital and goes to Mark's house. As Sue peers in the door, Rachel kills both Sue and Brad.


Rachel later kills Monica and Eric. While distracted by her mother's voice, Marks shoots Rachel with a flare gun as she falls into a pool, causing a sensor to extend the cover. Rachel pulls Mark into the pool, and, with the cover fully extended, uses his spear gun to free herself while he drowns. When Barbara sees Rachel's current state, she believes Rachel is possessed and flees. Rachel prays for help to die.
Jesse and Tracy find the house in flames and their friends dead. When Rachel sees Tracy, she kills her. The videotape of Rachel and Jesse is still playing; when he sees it Jesse tells her he did not know they were taped. Rachel calls him a liar as a notebook hits him, opening to the score page. Jesse says he loves her, but she does not believe him until she hears him say it on the videotape, realizing he told the truth. When the ceiling collapses over Jesse's head, Rachel pushes him out of the way and is pinned. She tells him she loves him, and they kiss. Rachel pushes him out of the house before allowing herself to be consumed by the flames.

A year later, Jesse is at King's University, sharing his room with Rachel's dog, Walter, which he kept as a memory of Rachel. He is haunted by what has happened.
This is a very underrated horror sequel I feel, its actually very good movie with a good story that's similar to the original but with a few more added twists, the character in the movie is related to the original Carrie in a way which links it up with the original movie, the young cast is pretty good and its fun to watch unfold up to the bloody finale which this time is at a party, the budget is pretty decent too with some cool kills at the end as she unleashes her powers, some good gore scenes in places, overall its worth picking up if your a fan of the series, most of the movie has a cool rock soundtrack too, there are certainly worse sequels out here.