CAST (voices)
Rachael Leigh Cook (She's All That)
Steve Burton (The Last Castle)
Wally Wingert (Family Guy)
Quinton Flynn (Ultimate Avengers)
Crispin Freeman (Digimon)
Dave Wittenberg (Spaceballs: The Animated Series)
Fred Tatasciore (9)
Steve Blum (The Boxtrolls)
Beau Billingslea (Star Trek Into Darkness)
Liam O'Brien (Planet Hulk)
Mena Suvari (The Cape)
George Newbern (Justice League)
Wendee Lee (Masked Rider)
Setting
Advent Children takes place two years following the events of the 1997 role-playing video game Final Fantasy VII, during which the antagonist Sephiroth attempted to absorb the Lifestream (the lifeblood and soul of the planet) and be reborn as a god. He was defeated by Cloud Strife and his companions but Sephiroth's final spell, Meteor, destroyed the city of Midgar.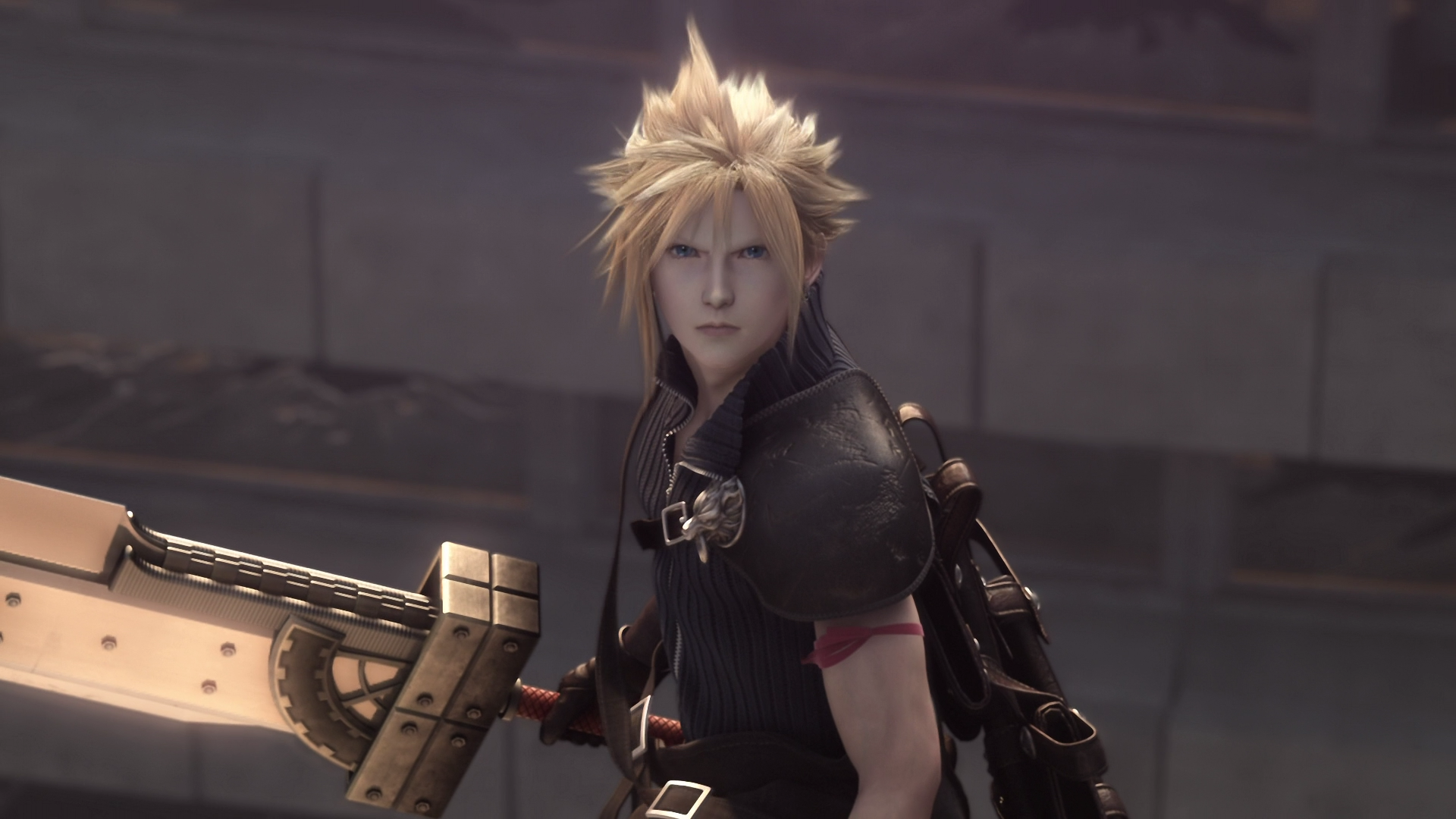 Since the end of the game, the survivors of Midgar founded the new city of Edge where Cloud and his childhood friend Tifa Lockhart now run a courier service and are the caretakers of orphans Denzel and Marlene. Cloud is still haunted by his role in the death of Aerith Gainsborough, who was killed by Sephiroth. In addition, both he and Denzel are infected with a mysterious new ailment known as "Geostigma", which has no known cure. When the film opens, Cloud has recently moved out and isolated himself from his friends.
Story
Cloud is contacted through Tifa and summoned to a meeting with the Shinra Company's former president Rufus Shinra, who was presumed killed in Final Fantasy VII.Rufus asks for Cloud's help to stop Kadaj, Loz, and Yazoo. The trio are physical manifestations of Sephiroth's surviving spirit, and are seeking to resurrect him using the remains of the extraterrestrial villain Jenova. Cloud refuses to help and leaves. Meanwhile, Kadaj and his colleagues are recruiting children infected with Geostigma. Denzel falls in with the group, attracted by their promises of a cure for the disease. Loz follows Tifa and Marlene to Aerith's church, where they had gone looking for Cloud, and attacks them. Tifa is knocked unconscious in the fight and Loz kidnapped Marlene. All the kidnapped children are taken to the ruins of the mystical Forgotten City, where Kadaj embraces them as brethren and announces his intention for them all to be reunited with Jenova. When Cloud arrives to rescue them, he is overpowered by Kadaj's gang, but is rescued by his old comrade Vincent Valentine. Demoralized by his failure, Cloud asks if sin can ever be truly forgiven, to which Vincent nonchalantly replies that he has never tried to forgive. Cloud decides to keep fighting and returns to the city, where Kadaj has summoned Bahamut SIN and other monsters to terrorize the population.[4] With the help of his companions from Final Fantasy VII, Cloud engages and defeats the monsters.
Kadaj confronts Rufus Shinra, who reveals he possesses the box containing Jenova's remains. He attempts to destroy it, but Kadaj manages to save it and flees the city with his companions. Yazoo and Loz are apparently destroyed along the way by an explosive planted by Shinra's agents. Cloud chases Kadaj down and engages him in battle, ultimately subduing him. Outmatched, Kadaj opens Jenova's box and fuses with its contents, transforming into Sephiroth. He then tells Cloud that he will be able to use the life essences of Geostigma sufferers to achieve complete domination over the planet.[5] He and Cloud then fight, and throughout the whole encounter Sephiroth appears to have the upper hand, flinging Cloud repeatedly into walls and finally impaling him through the shoulder. He asks Cloud to tell him what he most cherishes, so that he can have the pleasure of taking it away. To this, Cloud replies that he cherishes everything, then pulls out Sephiroth's sword and deals him a hail of devastating blows. Sephiroth's spirit departs, leaving behind the mortally wounded Kadaj. As he lies dying in Cloud's arms, a healing rain starts falling across the land, curing the people of their Geostigma. Yazoo and Loz appear and confront Cloud; he charges at them, and they set off a massive explosion engulfing the three.
Cloud has a vision of his deceased friends Aerith and Zack Fair, who say that his time to join them has not yet come. He then awakens in the church, healed of his injuries and surrounded by his friends. Behind them, he sees Aerith and Zack leaving the church and hears Aerith's voice say, "You see, everything's all right." He agrees: "I know. I'm not alone… not anymore."
People will ask whether you need to have played the game to understand the film? Well, I would say it would help if you want to understand everything, because it can be left quite vague. But that doesn't mean you won't enjoy the movie if you haven't played the game. There is lots of action, and some of the best animation seen yet, and it's been done wonderfully. There is also a Reminiscence section in the bonus features which tells you the entire story of the original game if you wish to see it. All in all, this is a package you don't want to miss.