Starring
Steve Whitmire (Fragle Rock)
Eric Jacobson (Sesame Street)
David Rudman (Nature Cat)
Matt Vogel (Old Dogs)
Bill Barretta (THe Happytime Murders)
Dave Goelz (Sesame Street)
RECURRING / NOTABLE GUEST CAST
Mindy Kaling (The Office)
Single All The Way has great same heart, made all the warmer by the holiday season. It's Christmas time on the Up Late With Miss Piggy set, and one of its key players is unable to perform due to a recent breakup. That would be Fozzie of course, who, after getting dumped by Becky for never being able to turn off his joke switch, can't even get through a single "Ho-ho-ho" as Santa Claus without bursting into tears.
After Piggy gives him some practical advice on how to fight for his relationship to prove that he actually cares about it, she grows romantically depressed as well. Although she just urged Fozzie to try and salvage his love life, she realizes that she never tried the same thing with hers and Kermit's. Because of that, she's about to spend Christmas alone, or at least that's what she tells herself. By the time Kermit goes looking for the host of the show after he realizes she's missing, she's snout-deep in a mountain of cheese. As Kermit tries to cheer her up, their conversation recalls the emotional anvil of their breakup all the way back in the first episode. There's a surprising amount of subtlety in both the writing and the puppets' carefully scrunched up faces as they show kindness without ever fully admitting that they still have feelings for each other. Kermit assures Piggy that she has no reason to be lonely since she enters America's collective living room every night to entertain millions of people. And even without her fans, she still has a supportive group of friends. "You were my favorite show long before you were on the air," he tells her, choking up both himself and those of us at home.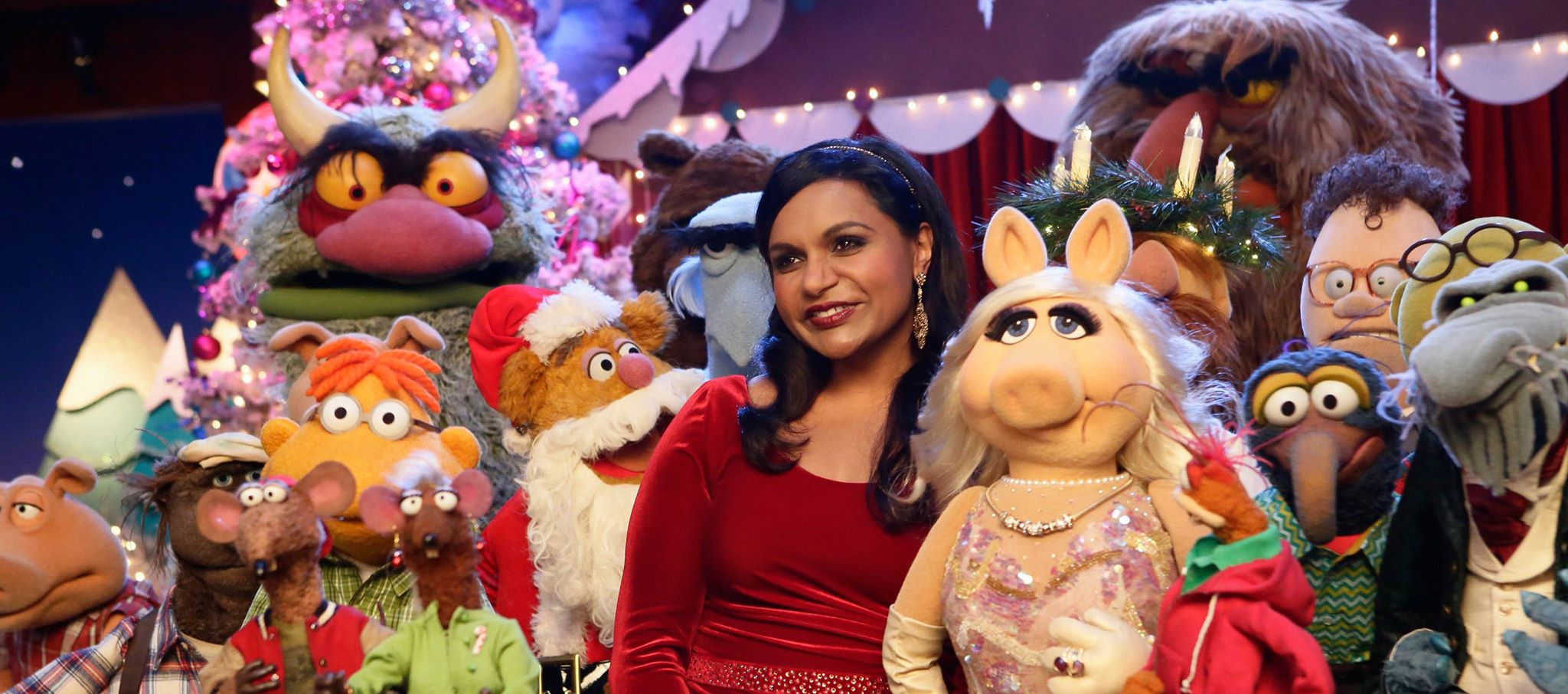 The secondary stories of "Single All The Way" also hold surprises that value sweetness over embarrassment. When the rest of the Muppets find out that Yolanda's rigged this year's Secret Santa so that everyone draws her name, you expect them to get revenge, perhaps by bombarding her with booby-trapped presents. But instead, the gang all realizes that she was accidentally left out of Secret Santa last year, so they give her the gifts anyway to make sure she feels included and loved this time around.
Concerning the series' second  most famous inter-species romance, Sam finally makes some headway with Janice. Even though he fails to get her under the sprig of mistletoe he's hung in the office, his conversation with Chip leads to her kissing him later on at Rowlf's, as she's moved by the way the eagle didn't shy away from talking to everyone's favorite creepy, pupil-blinking fringe character. In a way, the mistletoe (and his own kindness) worked for Sam after all, when the predictable outcome would have been him slumped over at the bar, one wing covering his brow while he cries into his beer. Maybe it's just a side effect of the holiday setting, but "Single All The Way" solves every one of its conflicts with harmony, not manipulation.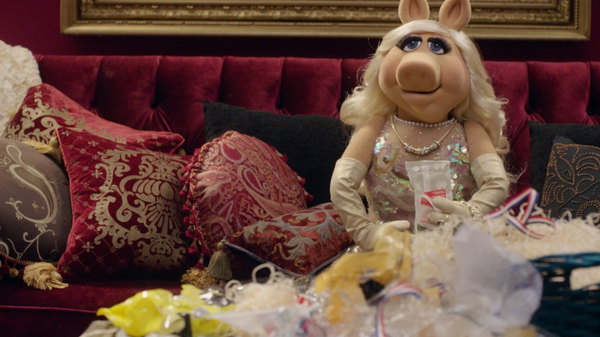 Just look at its final image. When Kermit discovers that Up Late guest start Mindy Kaling can't sing, he's unable to come up with a way to scrap her song that won't hurt her feelings. Then that conversation with Piggy happens, and he's reminded that no one should be alone on Christmas, especially tone-deaf singers performing on national television. To save the musical number, he sends a huge group of Muppets to join Kaling for a boisterous rendition of "The Most Wonderful Time Of The Year." Christmas carols always sound better when performed with a group, and when Scooter invites Kermit into the chorus, it's a stunning picture of what the Muppets do best: put on a show after a day of backstage chaos. Some of that chaos starts to rear its head again, however, when Piggy affectionately locks her arm with Kermit's. He looks pleased, but also unsure, as Denise is most likely watching. As he tells the camera afterwards, he's glad that Up Late is about to go on a break so he can sort out his feelings. The Muppets is about to go on a break, too until January, and regardless of what happens with the show's content, hopefully it continues to build upon the characters' relationships the same way "Single All The Way" did.