MAIN CAST
Brad Hawkins (Power Rangers Zeo
Michael Bacon
Sarah Brown (Birds of Prey)
Gardner Baldwin (Masked Rider)
Julian Combs (Jellyscream!)
Richard Rabago ( Magic Kid 2)
Aron Pruner (The Divine Tragedies)
Kerrigan Mahan (Mighty Morphin Power Rangers
Michael Sorich (Bad Reception)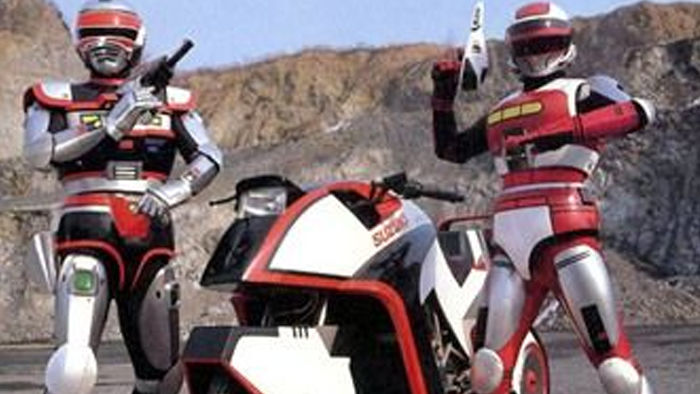 RECURRING / NOTABLE GUEST CAST
Farrand Thompson (Twin Sitters)
Randy Swerdlick (Poweer Rangers Lost Galaxy)
Brandon Gaines (Superfights)
Davild Milburn (The Unsaid)
Sonja Ecker (Scarecrow)
Don Yanan (The Muppets)
Wendee Lee (Mighty Morphin Power Rangers)
Ashton McArn (Masked Rider)
Glen McDougal (Water for Elephants)
T.J. Storm (Punisher: Warzone)
Kristin Norton (Monkeybone)
Tyffany Hayes (Sweet Valley High)
Carla Perez (Mighty Morphin Power Rangers)
As a child, I always looked forward to catching VR Troopers after school. I was always excited to see how Ryan, Kaitlin, and JB would foil Grimlord's latest evil scheme. This was a show that I loved so much, and for many years I have been praying for a DVD release. Thanks to Shout Factory, that dream has finally come true, and for VR Trooper fans such as myself, the long wait was definitely worth it.
The show is still as wonderful as I remember it, with its action-packed battles providing a lot of excitement and story lines regarding friendship, teamwork, etc. that still hold up well today. Ryan was and still is my favorite Trooper, though Kaitlin and JB are also pretty cool. Grimlord, and his human alter-ego Karl Ziktor, are effectively creepy, and his many mutant minions are equally menacing. Jeb, the talking dog, provides the best comic relief on the show. Many of the other characters such as Tao and Professor Hart are also as appealing now as they were all those years ago. The only regular character I could never stand was Percy, who I felt was quite an annoyance, but just about all the other characters are awesome to some extent.
The episodes on this set (26 in all) provide plenty of entertainment. The two-part story The Battle Begins sets up the story quite nicely, as it shows how the Troopers became the defenders of our reality, their first Skug battle, how Jeb gained the ability to speak, and the beginning of the ongoing plot point of Ryan's search for his long-lost father. Other episodes on this set have the Troopers rescuing Jeb from Grimlord's minions (The Dognapping), trying to help Ryan when he's suffering from amnesia (Lost Memories), dealing with a magician who steals Kaitlin and JB's virtualizers (A Dirty Trick), investigating some earthquakes that hit Crossworld City (Digging for Fire), and much more. Fans who grew up with the series, as well as people who never saw the show before, are sure to find at least a few great episode on the set that are worth checking out.
A mere three months after Shout Factory released the first 26 episodes of VR Troopers comes this DVD set covering the second half of Season 0ne (or at least most of the second half…more on that in a bit). The saga of Ryan, Kaitlin, and JB continues as they deal with more of Grimlord's menacing mutants. Many of the episodes on the set are a joy to see, but the standout ones are the four episodes that comprise the Defending Darkheart story arc. This saga, in which Ryan finally learns the fate of his long-lost father, is dramatic and emotional, and is a must see for every VR Trooper fans. Other episodes feature the Troopers being turned into children, encountering the Ghost Biker, and fighting Grimlord's own VR Trooper. There's even an episode in which Ryan and his talking dog, Jeb, switch bodies! As you can probably guess, hilarity ensues.
This set also contains a pretty cool five-minute clip that was made to introduce the series. Originally included on various Power Ranger tapes released in the 1990s, the promo includes a few differences from the final show, such as having Professor Hart look more like Albert Einstein and different voices for Grimlord and Jeb. It's fascinating to watch, and I hope that Shout will include the Cybertron promo (the original concept for what would become VR Trooper, with Jason David Frank A.K.A. the Green Ranger as the main character) in a future set, as well.
Season Two is where the major changes happened, Ryan got a new suit, Grimlord decimated most of his villains. Kaitlin gets a double.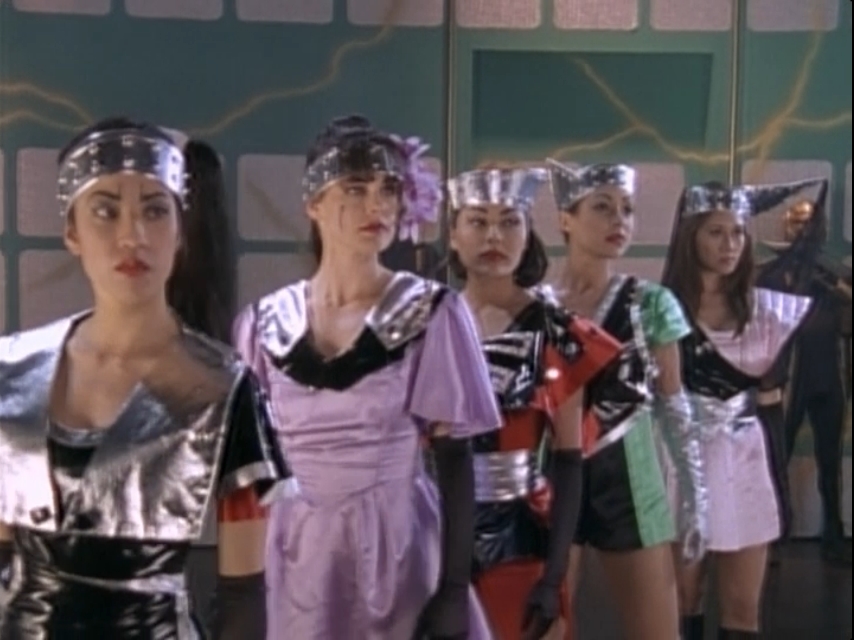 One of the best things about this volume is Ryan finally finds his father and the new look Grimlord is amazing.  most of the major events happen in the second volume.
VR Troopers fans like myself were undoubtedly disappointed when this fourth, and final, DVD set, which was meant to be released in September 2013, was canceled by Shout Factory due to low sales for the other sets. However, these fans may now rejoice as the set has been uncanceled and is available now, but only on Shout's website as part of their Shout Select series. At any rate, this set is another must have for VR Troopers fans, though those hoping to see a proper conclusion to the series will likely be disappointed.
The second half of Season Two continues the saga of Ryan. Kaitlin, and JB, a.k.a the VR Troopers; and their never ending fight against Grimlord and his army of mutants. In the twenty episodes contained on this disc, our heroes deal with a computer that can duplicate anything (including Grimlord's mutants), a pet that eats everything until it becomes a deadly monster, a new recurring villain called Knighttime who possesses the power to send the Troopers back in time and have time come to a complete halt, and much more. Some of my favorite episodes on this set includes Santa's Little Trooper, a Christmas episode with some cute and touching moments, and Get Me to the Lab on Time, in which some love potion causes Kaitlin and the obnoxious Percy to fall in love with each other, leading to much hilarity!
There's plenty to love about this set, and VR Troopers is as awesome now as it was when it debuted nearly twenty years ago, but one little disappointing aspect about the set is that the series was never given a proper conclusion of any sort. The Troopers would never defeat Grimlord for good, nor would they even find out what his true identity is. As I understand it, the show's cancellation was on account of Saban having run out of Japanese footage for the show, and instead of either creating more American footage or using more Japanese footage from other shows, they canceled it in favor of Big Bad Beetleborgs. I know I'd give anything to see the show wrap up in a proper manner, but alas, the chances of that happening in this or any other lifetime are likely slim to none.
With that said, this is a solid set and a great way for fans to finish their collection. Having the entire series, or even just a handful of episodes, on DVD was a pipe dream for me not too long ago, but Shout Factory has gone above and beyond to release all 92 episodes on DVD, and for this, I am very happy. Those of you who have been wanting this set, run, don't walk, to Shout's website and order it today. Aside from the lack of a proper series conclusion, you most certainly won't be disappointed!