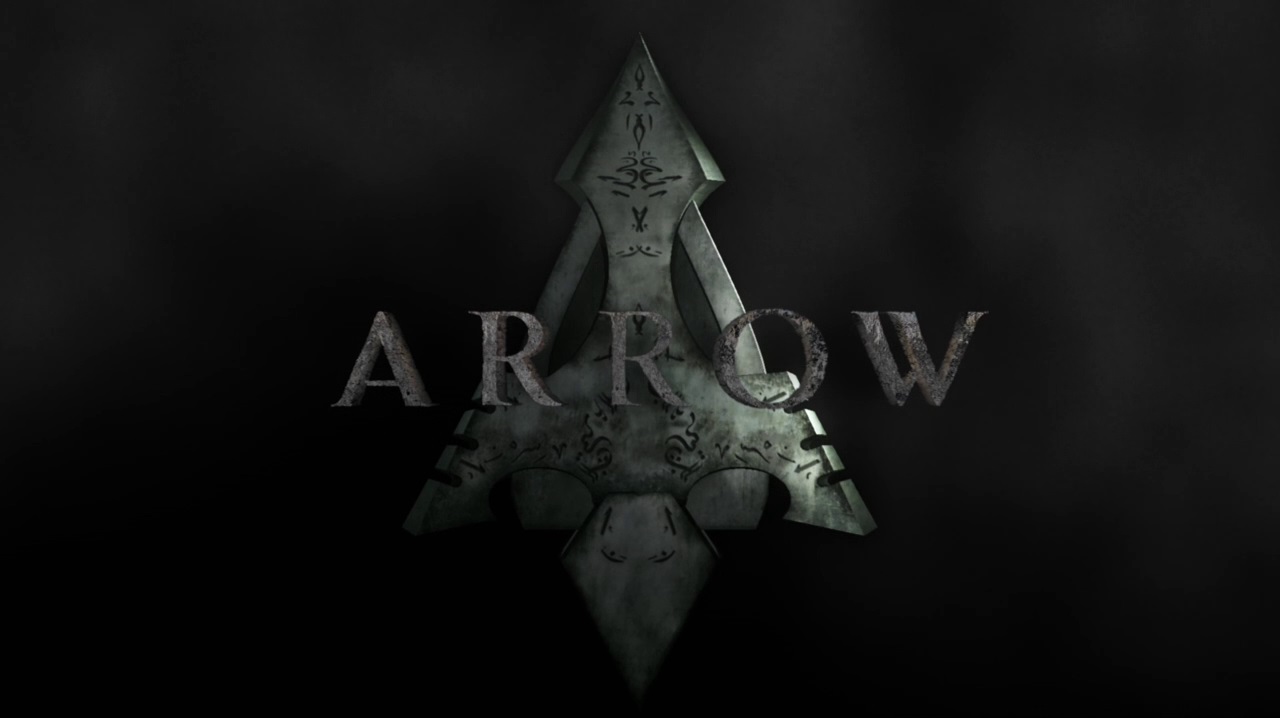 MAIN CAST
Stephen Amell (The Vampire Diaries)
David Ramsey (Con Air)
Willa Holland (Legion)
Emily Bett Rickards (Brooklyn)
Echo Kellum (Ben and Kate)
Josh Segarra (Trainwreck)


RECURRING / NOTABLE GUEST CAST
Rick Gonzalez (Pulse)
Joe Dinicol (Scott Pilgrim vs The World)
Maddison McLaughlin (Chicago P.D.)
Tyler Ritter (The McCarthys)
Carly Pope (Popular)
Katie Cassidy (Black Xmas)
Audrey Marie Anderson (The Unit)
Michael Dorn (Ted 2)
The Mid-Season finale of Arrow was a great way to cap off the first half of a season that's been all about rebuilding, regrouping and looking to the past in order to shape the future. There was plenty of progress on the Prometheus front, all of which fueled a suitably dark and depressing ending that suggests things are going to get a lot worse before that light at the end of the tunnel appears for Team Arrow.

One of the few things the Arrow producers have revealed about this year's big villain is that he has ties to Oliver Queen's past. Those ties became much more clear in this episode, which featured one of the more memorable uses of flashbacks in the show's history. In the last couple seasons, there's been an odd obsession with drawing as many direct parallels between past and present, usually to the detriment of the flashback scenes. But here that approach made sense. In effect, the flashbacks were giving us a glimpse of a lost, early Season 1-era episode, one that also served as the beginning of Prometheus' origin story.


On one hand, it was fun just to go back and revisit that simpler time. All the details were recreated perfectly, from Ollie's original, mask-less costume and lair to his goofy interplay with a pre-sidekick Felicity to Diggle being the nonplussed bodyguard. On another, these flashbacks really emphasized how much Ollie has changed as a person and a vigilante over the course of four years. He may flirt with killing now, but back then he was a veritable murder machine. It was chilling watching him mow down those guards with impunity. Enough so that you can't help but empathize with Prometheus a bit. Maybe Ollie had all of this coming. The way in which this episode regularly bounced between past and present helped build the tension leading into Ollie's final showdown with Prometheus.


But before getting to that, it's worth discussing the lead-up to that final showdown. This episode built up an engaging mystery as Prometheus attacked Curtis and then sent Team Arrow on a quest to uncover his identity and motives. There's still plenty we don't know about this villain. The implication is that he's the bastard son of Justin Clayborne (Get Carter's Garwin Sanford), one of the Hood's first victims, though even that can't be taken for granted yet. But even if that is the case, Prometheus' actual identity remains a mystery. What we do know is that he harbors a serious grudge, and not an entirely unwarranted one, at that. Whomever is under the mask, Prometheus is one who will force Ollie to atone for his mistakes he made when he was still a killer, not a hero.

So after much soul-searching and one early brawl with Prometheus, Ollie finally confronted his foe at the exact spot where he shot down Clayborne four years earlier. And that's where Prometheus really upped his game. He delivered quite the blow by tricking Ollie into killing Billy. But again, you can see Ollie proving Prometheus point for him. If he wasn't so reckless and so quick to pull the trigger, Ollie wouldn't have fallen for that ruse. He tried the killing game again, and this is where it led him. All of this makes Prometheus a more compelling villain because it's so easy to understand his point of view. He may not be the hero of this story, but he makes a strong case for the idea that Ollie isn't either. That, more than anything, is what's distinguishing Prometheus from the rest of the show's major villains.


That dramatic twist led to a terrifically emotional scene as Ollie felt the crushing weight of his mistakes bearing down on him. To his credit, he didn't try to hide the truth from Felicity, which is another sign of how much he's matured in the past four years. But it was quite a depressing way to cap off the first half of the season. The montage where Ollie reflected on his knack for ruining lives while Curtis, Felicity and Diggle all dealt with their new tragedies was an extremely effective way of highlighting the darker turn the season is taking. Echo Kellum in particular gave a terrifically raw performance during Curtis' breakup with his husband.  It's funny to compare this episode to the mid season finale of Flash (Season 3). Both leaned pretty heavily on the Christmas motif towards the end, but where Flash tried to find room for hope and optimism in the midst of a dark new threat, Arrow just went all-in on the depressing darkness. But honestly, optimism probably would have felt forced given everything that happened tonight. The final scene was a shocking way to end the episode, seeing Laurel show up at the Arrowcave gives the episode one last WTF moment to see us into 2017.


Arrow has steadily been building steam over the course of Season 5, and that trend continued in the mid-season finale. This episode capped off 2016 on a fittingly dark and gloomy note. Viewers were given more insight into Prometheus' background and motivations, while also getting the chance to revisit the show's Season 1 status quo. Things are looking up for the series as it moves into the new year.