MAIN CAST
Ryan Reynolds (Deadpool)
Richard Ruccolo (Rita Rocks)
Traylor Howard (Son of The Mask)
Suzanne Cryer (10 Cloverfield Lane)
Nathan Fillion (Firefly)
Jillian Bach (Julie & Julia)

GUEST CAST
Kathy Kinney (Lois & Clark)
Maury Ginsberg (Vinyl)
Ken Lerner (The Running Man)
Robert Joy (Land of The Dead)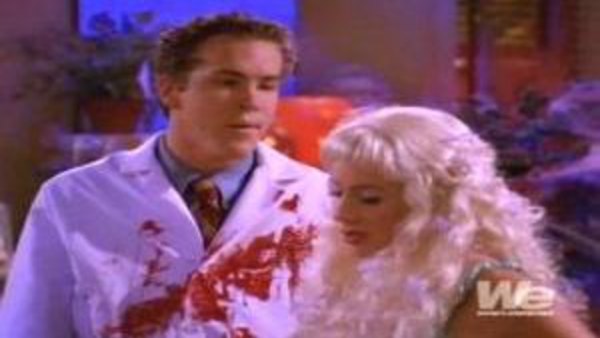 Two Guys, a Girl and a Psycho Halloween
It's Halloween in this surreal episode and Berg is working late in the hospital when Psycho Berg appears, ties him up and goes on a murderous rampage. Pete and Sharon are throwing a costume party, unaware that it is Psycho Berg with them. When they find the real Berg, they try to protect themselves from the killer by locking themselves into the pizza place. After a mix up, they must decide which one is the real Berg and which one is the killer.
Halloween 2: Mind over Body
A mad scientist switches Pete's brain with Ashley's brain and Berg's brain with Sharon's brain and the only who can help them is Johnny.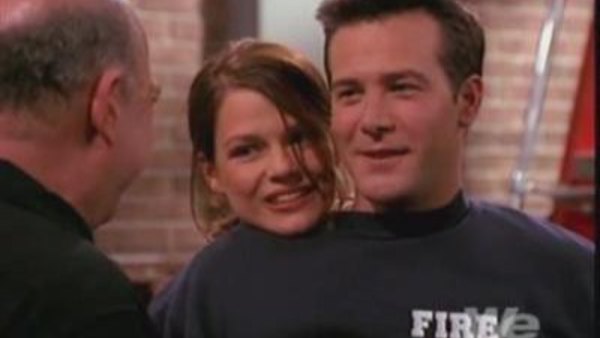 The Satanic Curses
When Pete, Berg and Sharon won't let Irene watch scary movies with them she puts a curse on them. The next day Pete has Ashley's head grow out of his shoulder, Berg becomes ugly and Sharon wakes up with a penis.
This was one of the funniest sit-coms ever, and it's a shame that it had low ratings. Both the writing and acting were top rate. I usually hate TV sit coms. The actors tend to over do it, and most stories are trite, ie, been there, done that. But Two Guys, A Girl and a Pizza Place was always inventively funny, and, I think, very genuine for the age group it was portraying. The Halloween episodes were some of the best they ever made. I highly recommend it.