MAIN CAST
Melissa Joan Hart (Sabrina: TTW)
Joey Lawrence (Urban Legends 2)
Taylor Spreitler (Amityville: The Awakening)
Nick Robinson (The 5th Wave)
GUEST CAST
Julia Duffy (Newhart)
John Ross Bowie (Th Big Bang Theory)
Beth Broderick (Sbarina: TTW)
Tara Strong (Gotham Girls)
A FRIGHT IN THE ATTIC
The family hears something strange in the attic to discover that it's Lewis, the brother-in-law of Melissa, hiding from the law. The kids want to spend time with their father before he goes to jail, so they go to a Halloween party with him, where Melissa and Joe Longo follow them.
A fun episode, plus the Sabrina references were funny to anyone who had watched that show.
WITCH CAME FIRST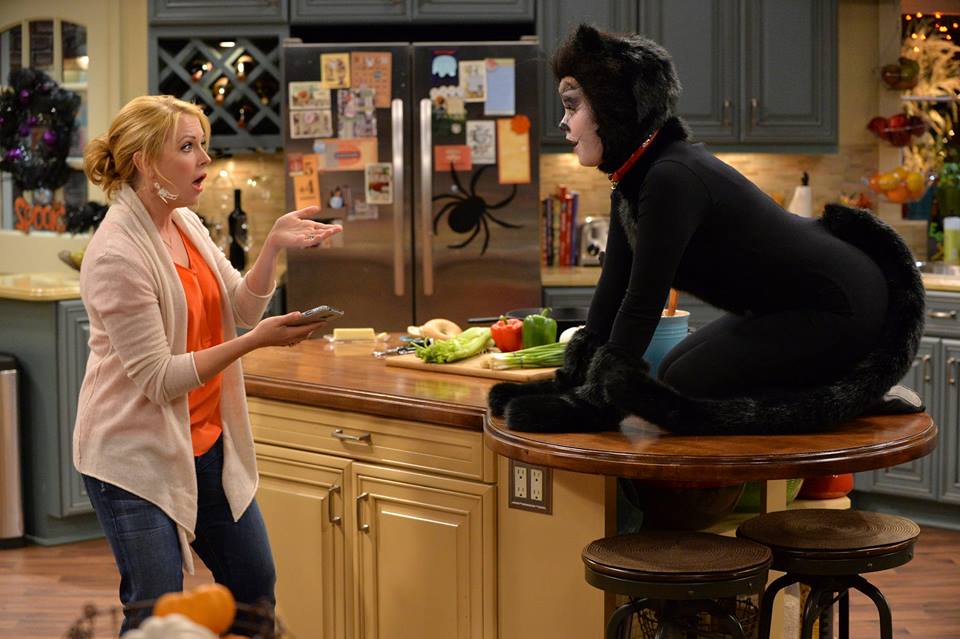 Mel's doctor drops by on Halloween to convince Mel she was once a teenage witch and needs to battle the evil Dark Lord. At first Mel and Joe don't believe her, but then Joe's Halloween robot comes to life, and Mel accidentally turns Lennox into a cat. Joe begins to show a darker side of himself and Mel tries to trigger his memory to get the ghoul out of his body.
This was excellent reunion for Melissa Joan Hart and Beth Broderick, plus the numerous Sabrina references were great, the whole was is it real or was it  a dream thing is funny as it lets the audience decide which is which.