CAST
Ryan Gosling (Drive)
Rachel McAdams (Mean Girls)
Gena Rowlands (The Skeleton Key)
James Garner (The Great Escape)
Ed Grady (Lolita)
Kevin Connolly (The Ugly Truth)
Joan Allen (Manhunter)
James Marsden (Superman Returns)
Sam Shepard (Mud)
Obba Babatundé (Dear White People)
Paul Johansson (Van Helsing)
At a modern-day nursing home, an elderly man named Duke (James Garner) begins to read a romantic story from his notebook to a fellow patient (Gena Rowlands). The story he tells begins in the 1940s, in Seabrook Island, South Carolina. Local country boy Noah Calhoun (Ryan Gosling) is smitten with seventeen-year-old heiress Allie Hamilton (Rachel McAdams) after seeing her at a carnival, and they share an idyllic summer love affair. Noah takes Allie to an abandoned house, explaining that he intends to buy it for them. Later that evening, she asks him to make love to her, but they are interrupted by Noah's friend Fin (Kevin Connolly) with the news that Allie's parents have the police out looking for her.


When Allie and Noah return to her parents' mansion, they ban her from seeing Noah. In a heated argument, Allie's mother calls Noah "trash, trash, trash" and Noah overhears. Upset, he walks out and Allie chases after him. The ensuing argument between the two ends in a break up and the next morning, Allie's mother, Ann (Joan Allen) announces that the family is returning home to Charleston. Allie attempts to contact Noah, but is unable to find him. She asks Fin to tell Noah that she loves him before driving home. When Noah gets Allie's message he rushes over to the family's house only to find it empty.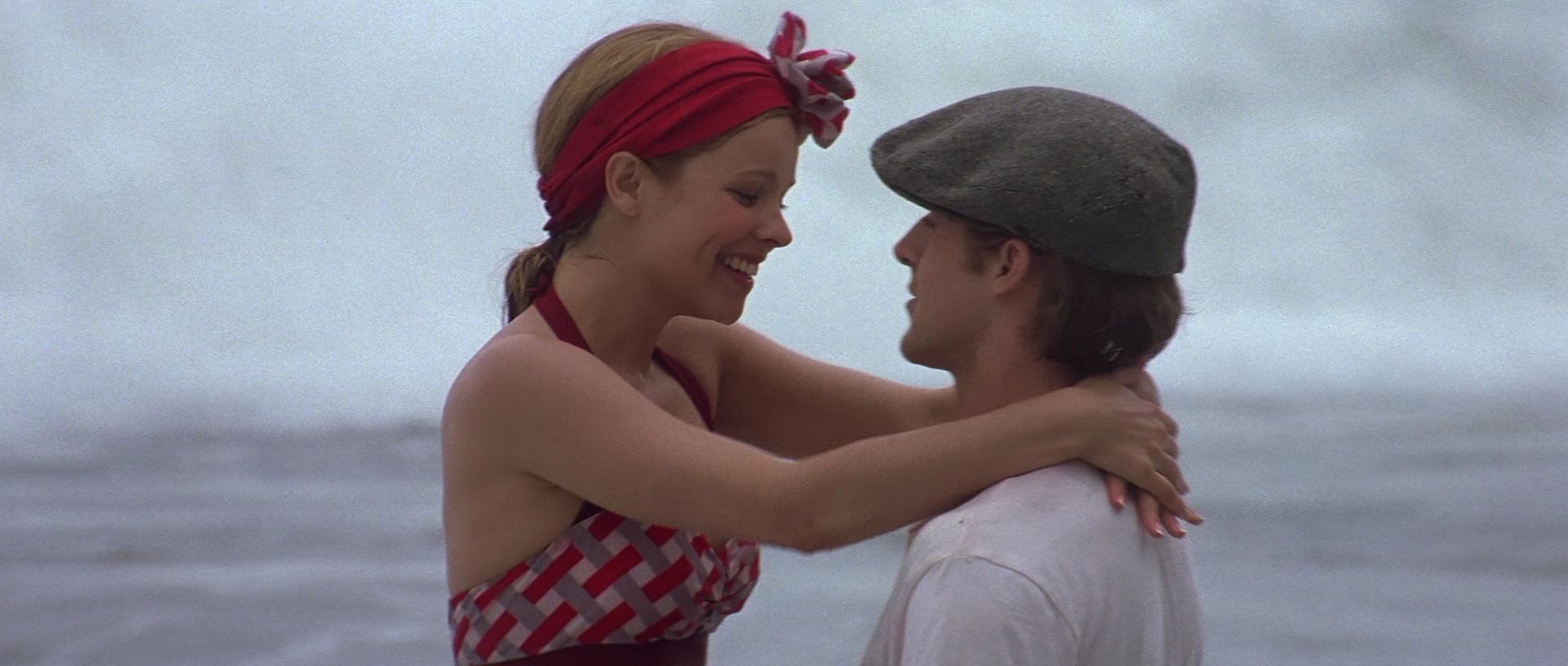 Noah and Allie have no choice but to move on with their lives. Noah writes to Allie every day for a year, but never receives a response. Heartbroken, Noah enlists with Fin to fight in World War II. Fin is killed in battle. Meanwhile, Allie volunteers in a hospital for wounded soldiers, where she meets an officer named Lon Hammond, Jr. (James Marsden), a young lawyer who is handsome, sophisticated, charming and comes from old Southern money. The two eventually become engaged, to the delight of Allie's parents, but Allie sees Noah's face when Lon asks her to marry him. When Noah returns home from the war, he discovers his father has sold their home so that Noah can buy the abandoned house, fulfilling his lifelong dream to buy it for Allie, whom he has neither seen nor heard from for several years. While visiting Charleston, Noah witnesses Allie and Lon kissing at a restaurant; he convinces himself that if he restores the house, Allie will come back to him. Later, Allie is startled to read in the newspaper that Noah has completed the house to the specifications she'd made years prior, and she visits him in Seabrook.


In the present, it is revealed that the elderly woman is Allie, who is suffering from dementia. Duke is her husband, but Allie does not recognize him, nor remember any of the events Duke is reading to her. Back in the forties, Allie returns to Seabrook to find Noah living in the restored house. The two renew their relationship and make love. In the morning, Ann appears on Noah's doorstep, warning Allie that Lon has followed her to Seabrook. She gives Allie the letters that Noah had written to her, admitting that she had hidden them from Allie. Ann reveals that in her youth she, too, had been in love with a lower class young man and that she still thinks of him. Allie confesses to Lon that she has been spending time with Noah. He is upset but says that he still loves her. Allie tells him she knows she should be with him, but she remains indecisive.


In the present, Allie briefly becomes lucid. She remembers that the story Duke is reading is the story of how they met. Duke tells her how she appeared at Noah's doorstep with her belongings, having left Lon at the hotel, and Allie suddenly remembers her past. At the onset of her dementia, she wrote their love story in the notebook with instructions for Noah to "read this to me, and I'll come back to you." But Allie soon relapses, losing her memories of Noah. She panics, not understanding who he is, and has to be sedated. Duke – who is in fact Noah – is hospitalized with what seems to be a heart attack. When he is released from the hospital, Noah visits Allie and finds her lucid again. Allie asks Noah what will happen to them when she loses her memory completely, and he reassures her that he will never leave her. She asks him if he thinks their love for each other is strong enough to "take them away together"; he replies that he thinks their love can do anything. After each tells the other that they love them, they both go to sleep in Allie's bed. The next morning a nurse finds that they have died peacefully in bed together.
Both Ryan and Rachel were perfectly matched for this absolutely. Brilliant acting by both characters and wonderful storyline.