CAST (VOICES)
Dan Gilvezan (Transformers)
Kathy Garver (Family Affair)
Frank Welker (The Simpsons)
Stan Lee (Avengers Assemble)
Dick Tufeld (Lost In Space)
June Foray (Mulan)


RECURRING / NOTABLE GUEST CAST
Rino Roamno (The Batman)
Alan Young (The Time Machine)
Michael Ansara (Batman: TAS)
Michael Bell (Rugrats)
Peter Cullen (Transformers)
Spider-Man, Iceman, and Firestar are fighting crime and protecting the world from villains. As Peter Parker, Bobby Drake, and Angelica Jones, the three heroes are not only teammates, but roommates and friends. As they try to keep Aunt May and Angelica's dog Ms. Lion in the dark, the Spider-Friends battle enemies from Doctor Octopus and Doctor Doom to Green Goblin and the Red Skull. Fortunately, the Spider-Man, Firestar, and Iceman have allies in Captain America, the X-Men, and other heroes…saving the world is a hard job!
Spider-Man and His Amazing Friends ran for three seasons on NBC from September 12, 1981 to September 10, 1983. The series was produced by Marvel Productions and aired with The Incredible Hulk cartoon starting with the second season. Saturday mornings was ruled by the Super Friends. DC Comics had gotten the jump on the super team show and Batman, Superman, Wonder Woman, and the Wonder Twins were already well established when Spider-Man and His Amazing Friends premiered. Despite that,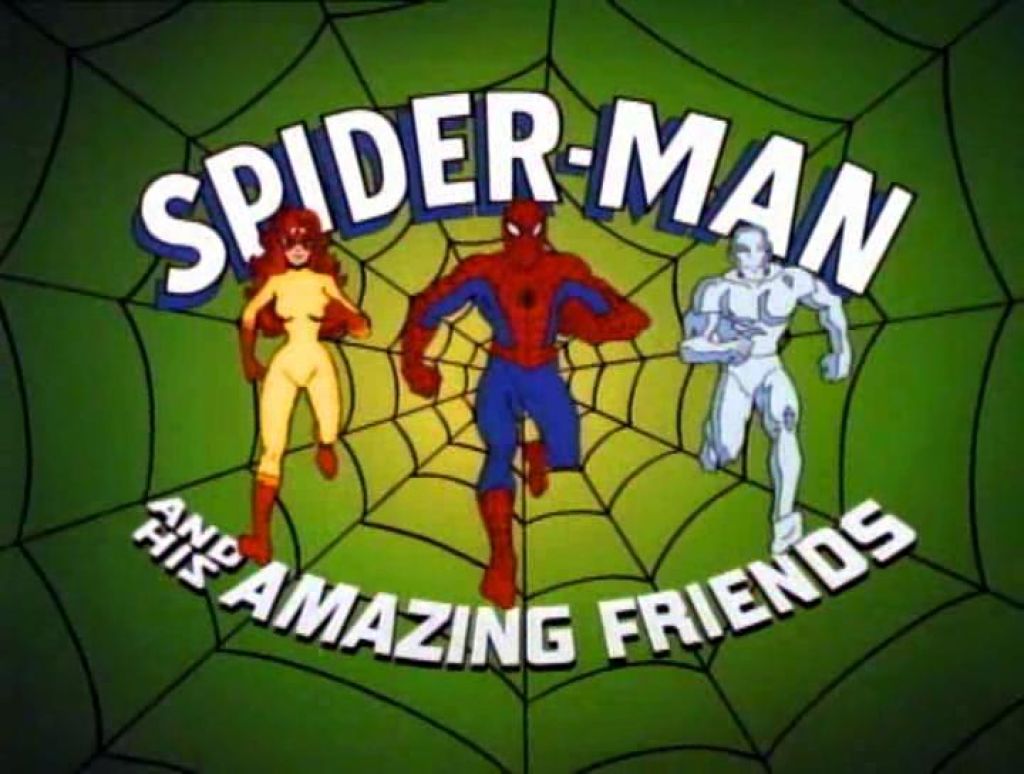 The series was cheap. There are episodes where there are out and out mistakes (my favorite is "The Origin of Iceman" where a flashback of Iceman's time with the original X-Men accidentally features two Cyclops in a group shot). You get lots of coloring errors and animation that changes. In addition to that, there are inconsistencies and things like just unknowns about the series…like Wolverine having an Australian accent instead of a Canadian (which would have been a lot easier for Hugh Jackman). It even stole character designs like for Cyberiad in "The X-Men Adventure" who was a complete copy of Legion of Super-Heroes' Fatal Five enemy Tharok. Surprisingly, the show is loaded with cameos. Characters like  Matt Murdock, Captain America, Iron Man, and others make cameos throughout the series and the series helped introduce the X-Men to a larger audience.
I would say that the best addition to the Marvel Universe from Spider-Man and His Amazing Friends is easily Firestar. Firestar was meant to be the Human Torch who was tied up in legal tape. Firestar was created for the show to look like Mary Jane Watson, but ended up being retconned into the Marvel Universe in Uncanny X-Men #193 (May 1985). I love Firestar and she's one of the few characters who really transitioned well from "made-for-TV" to comic. pider-Man and His Amazing Friends is a fun series…if you grew up with it. The cheapness of the series probably won't impress younger viewers, but as a fan from childhood, it is great to revisit the show.