MAIN CAST
Lucy Lawless Spartacus)
Renee O'Connor (Boogeyman 2)
GUEST CAST
Ted Raimi (Ash vs Evil Dead)
Matthew Chamberlain (King Kong)
Anthony Ray Parker (The Matrix)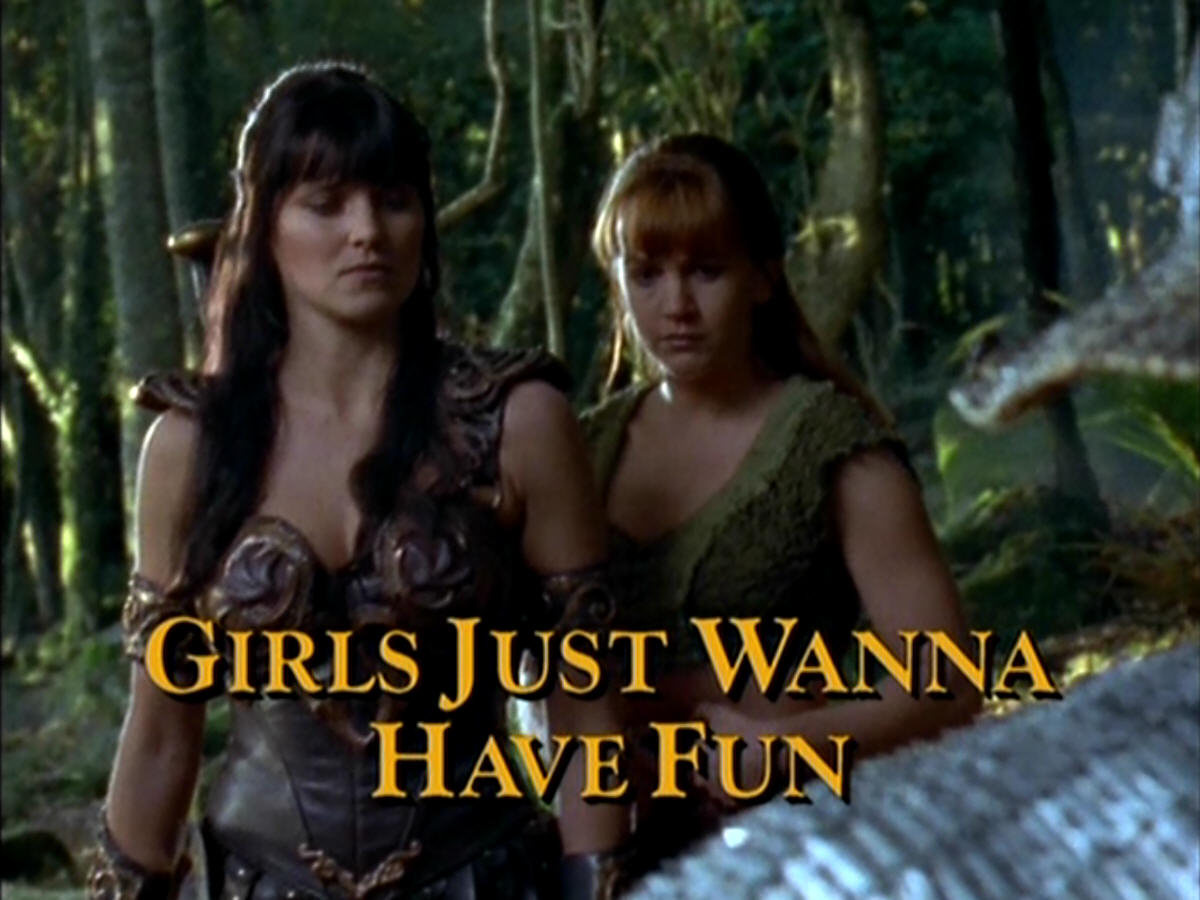 The episode opens with Xena and Gabrielle running into Joxer, who has a package for Xena. It contains the talking head of Orpheus. Orpheus's head informs Xena that Bacchus has decapitated him, and that he must be stopped. They arrive at a nearby town, and Gabrielle goes to a party and dances with a group of Bacchus's bacchae: female vampires created by Bacchus. Meanwhile, Xena defeats two bacchae. Elsewhere, Bacchus plots to turn Xena into an eternal Bacchae.
The next day the protagonists go to the cemetery next to Bacchus's catacombs to collect dryad bones. These bones are the only thing capable of piercing a bacchae's heart and killing them. Xena kills one of the skeletal, winged dryads and procures a sharp bone. Gabrielle then turns into a bacchae; she had been bitten the previous day at the party. Gabrielle escapes into the catacombs and the group gives chase. They find Gabrielle, Bacchus, and a large group of bacchae in the middle of a ceremony. Gabrielle is about to drink Bacchus's blood from a cup and become a permanent bacchae, but Xena knocks the cup to the ground with her chakram. A fight ensues and Xena attempts to kill Bacchus, but he informs her that only a bacchae can kill him. Xena lets Gabrielle bite her, becoming a bacchae, and then kills Bacchus, after which all of Bacchus' bacchae servants, as well as Xena and Gabrielle regain their humanity.
I felt that the episode was innovative and strange and that several aspects were notable including: Orpheus's head being paraded around on a scarecrows body; the use of a techno soundtrack; and Gabrielle being seduced by the Bacchae. An all around classic.