MAIN CAST
Jennifer Garner (Elektra)
Ron Rifkin (Gotham)
Michael Vartan (Bates Motel)
Bradley Cooper (Joy)
Merrin Dungey (Edtv)
Carl Lumbly (The Alphabet Killer)
Kevin Weisman (Clerks 2)
Victor Garber (Legends of Tomorrow)
Greg Grunberg (Heroes)
David Anders (Izombie)
Lena Olin (Mystery Men)
Melissa George (Triangle)
Mia Maestro (Poseidon)
Rachel Nicols (G.I. Joe)
Balthazar Getty (Young Guns 2)
Elodie Bouchez (Reality)
Amy Acker (Angel)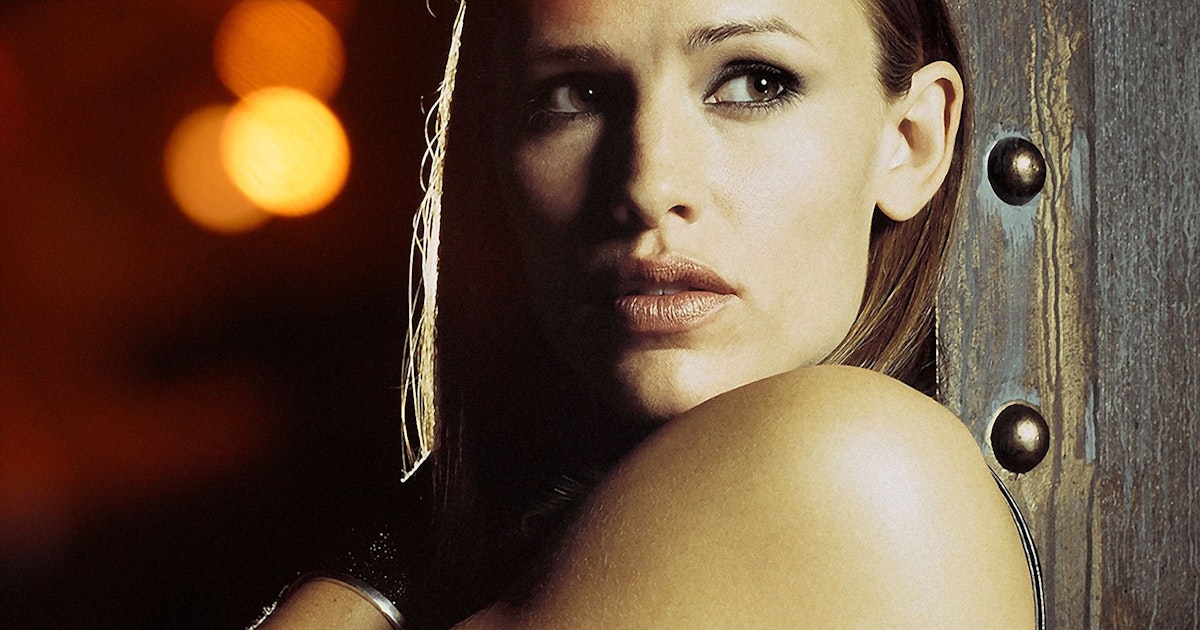 RECURRING / NOTABLE GUEST STARS
Edward Atterton (Firefly)
Angus Scrimm (Phantasm)
Ric Young (The Transporter)
Evan Parke (King Kong)
Ravil Isyanov (The Jackal)
Sarah Shahi (Old School)
John Aylward (Armageddon)
Gina Torres (Serenity)
Keone Young (Men In Black 3)
Miguel Sandoval (Medium)
Faran Tahir (Iron Man)
Arabella Holzbog (Across The Universe)
Tom Everett (Air Force One)
Lori Heuring (Mulholland Drive)
Yvonne Farrow (The Hard Truth)
Tristin Mays (The Vampire Diaries)
John Hannah (Spartacus)
Maurice Godin (Boat Trip)
James Hong (Blade Runner)
Derek Mears (Friday The 13th)
Tobin Bell (Saw)
Aharon Ipale (The Mummy)
James Handy (Jumanji)
Quentin Tarantino (The Hateful Eight)
Joey Slotnick (Nip/Tuck)
Agnes Bruckner (Blood and Chocolate)
Patricia Wettig (City Slickers)
Jennifer Tung (Masked Rider)
James Lew (Traffic)
Amy Irving (Carrie)
Michelle Arthur (The Number 23)
Roger Moore (Octopussy)
Lindsay Crouse (Buffy)
Derrick O'Connor (End of Days)
Terry O'Quinn (Lost)
Peter Berg (Collateral)
Tony Amendola (Stargate SG.1)
Marisol Nichols (Riverdale)
Ira Heiden (A Nightmare On Elm Street 3)
Derek de Lint (Deep Impact)
James Lesure (Las Vegas)
Marshall Manesh (How I Met Your Mother)
Faye Dunaway (Supergirl)
Courtney Gains (Children of The Corns)
Rutger Hauer (Blade Runner)
Olivia d'Abo (Conan The Destroyer)
Ethan Hawke (The Purge)
Christian Slater (True Romance)
Lindsey Ginter (S.W.A.T.)
Tracy Middendorf (Scream: The Series)
Ahmed Best (Star wars – Episode I)
Bonita Friedericy (Chuck)
Richard Lewis (Drunks)
Stacey Scowley (The Brotherhood 2)
Danny Trejo (Machete)
Robert Joy (The Hills Have Eyes)
Jonathan Banks (The Lizzie Borden Chronicles)
Amanda Foreman (Super 8)
Kurt Fuller (Ghostbusters 2)
Brad Greenquist (Pet Sematary)
Ilia Volok (Power Rangers Wild Force)
Mark Bramhall (Vanilla Sky)
Justin Theroux (American Psycho)
Clifton Collins Jr. (Pacific Rim)
Djimon Hounsou (Stargate)
Alec Mapa (Ugly Betty)
George Cheung (Rush Hour)
Erick Avari (The Mummy)
Pruitt Taylor Vince (Heroes Reborn)
Richard Roundtree (Shaft)
Erica Leerhsen (Wrong Turn 2)
David Cronenberg (Resurrection)
Isabella Rossellini (Death Becomes Her)
Arnold Vosloo (G.I.Joe)
Francois Chau (lost)
James Kyson (Heroes)
Vivica A. Fox (Idle Hands)
Stana Katic (Castle)
Griffin Dunne (After Hours)
Ricky Gervais (The Invention of Lying)
Raymond J. Barry (Training Day)
Peggy Lipton (The Mod Squad)
David Carradine (Kill Bill)
Angela Bassett (Green Lantern)
Rob Benedict (Birds of Prey)
Rick Yune (The Fast and The Furious)
Kelly Macdonald (Brave)
Jim Pirri (3rd Rock From The Sun)
Julie Ann Emery (Fargo)
Sebastian Roche (Odyssey 5)
Jason Segel (How I Met Your Mother)
Sonia Braga (Angel Eyes)
Kevin Alejandro (Arrow)
Robin Sachs (Buffy)
Michelle Forbes (Powers)
Joel Grey (Cabaret)
Michael McKean (Smallville)
Jeff Yagher (V)
Andrew Divoff (Wishmaster)
Tyrees Allen (Robocop)
Larry Cedar (Deadwood)
Kevin Cooney (Roswell)
Patrick Bauchau (Secretary)
Angus Macfadyen (Chuck)
Michael Masse (Flashforward)
Alias is the creation of "Felicity" creator J.J Abrams and stars Jennifer Garner ("Dude, Where's My Car"). The choice of Garner as Sydney Bristow is one of those things where most will likely not imagine anyone else in the role. Able to portray a natural sweetness and likability, Garner turns Sydney into a highly engaging character with complex and conflicting emotions, as well as one who is an expert in martial arts.
At the opening of the show, Sydney works for a top-secret organization called SD-6, who is searching for a mysterious device by a scientist named Rambaldi. It's not long before Sydney realizes that SD-6 isn't the branch of the CIA that it says it is, leading Sydney to work as a double agent for the real CIA to investigate SD-6. It's not long before Sydney finds herself in the midst of double-and-triple crosses, not to mention surprises, as she finds out her father (a terrific Victor Garber) is an agent, as well.
The show does take a bit from previous efforts such as "Mission: Impossible" and "La Femme Nikita" (the latter was also turned into a well-liked TV show), while also running on the techno-pulse of a "Run Lola Run". Still, the show manages to add its own twists and turns on a familiar genre. The show's production design, cinematography and costumes are all first-rate, while the occasional jump to a foreign location or new gadget intro make the show fun and compelling. As with "Felicity", Abrams and the show's music supervisors make interesting choices that fit with the show rather than showcase certain artists. Quentin Tarantino makes a great guest appearance in "The Box"; while he might not win an Oscar for acting, Tarantino is never less than a fun, unpredictable presence in any acting appearance, and this is no different.
.Sydney Bristow (Jennifer Garner) is back as the double agent who works for the CIA and the evil organization known as SD-6. Sloane (Ron Rifkin) is the leader of SD-6, and Agent Vaughn (Michael Vartan) is Sydney's handler. He's also her would-be lover. Add to the mix another double agent who happens to be Sydney's father (Victor Garber), and you have a show that seems like it would be too weird to work. But it does.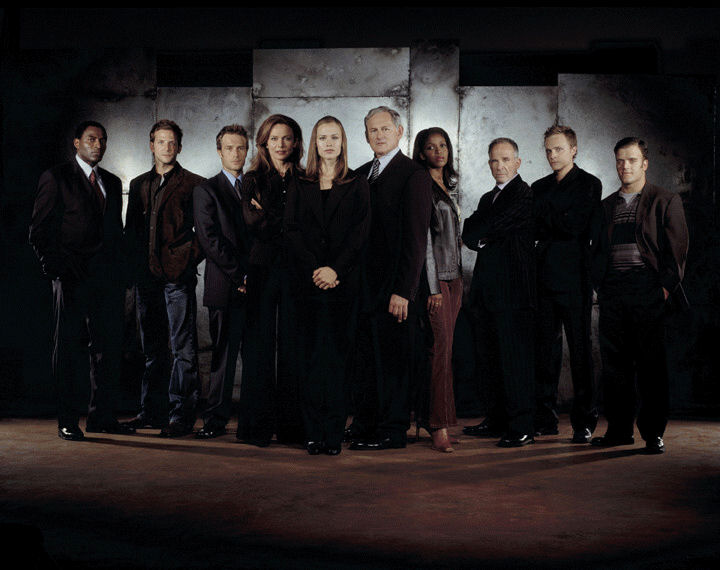 What surprises me most about this series is the fact that the action, and the reason for the action, is often the least important aspect of any particular episode. Sure, it gets all the glory, but the whole idea of chasing Rambaldi artifacts is nothing more than Hitchcock's McGuffin. These chases are a means to get the characters in motion. What matters, however, is how the characters react and grow.
Season two continues the trend of letting the secondary characters in on the big picture. They're not around just to give Sydney someone to talk with when she's not at work. Instead, they have a life of their own; a life that is vitally important to the show, with intrigues that really drive the show's emotion. In season two, Will (Bradley Cooper) gets a bigger roll, and it's plausible and exciting. Francie (Merrin Dungey) even gets in on the act. These "smaller characters," and many others, are used and developed throughout the show, an idea that other television shows can learn from.
Season two also features more humor, and this can only mean one thing. Yep, more Marshall. Lots more. This character, played perfectly by Kevin Weisman, adds the much-needed comic relief to the show, and at times, he's outright hilarious. Add some subtle humor provided by Will, Vaughn, Weiss (Greg Grunberg), and even Jack, and you have some great stuff.
But that doesn't mean this season turns its back on the bread and butter of the series. If anything, the action and excitement have multiplied. Sydney goes on 33 missions, many with counter-missions for the CIA. That's an awful lot of action and suspense for 22 one-hour episodes. Lena Olin joins the cast as Sydneys Mother who turns her self into the CIA, and it becomes a question of can she be trusted.
In the episode Phase One the entire Alias world is  turned upside down, beginning with the mysterious disappearance of Sloane that brings Anthony Geiger, the new head of SD-6 into Jack and Sydney's life. As the Bristows struggle to stay one step ahead of having their secret blown wide open by Geiger, Will and Francie make a startling discovery of their own as she prepares to open her new restaurant. After an airborne mission to recover something called a Server 47 dive, Sydney uncovers a crucial weakness, one that could bring down the entire Alliance. But to put her plan into action, she must tell Dixon the truth about everything when Jack is captured, and Dixon has to make the decision to reveal the security code… enabling the CIA to launch a world-wide offensive against all SD cells to bring down. This allows Sydney to no longer be a double agent and just work for the CIA to take down Sloane.
The third season of Alias continues to bring an interesting mix of high-paced and intense action, drama, mystery, and suspense. This season picks up right at the end of the second season. For that reason, if you've missed the earlier seasons in this series, you should most definitely check them out before viewing the third season.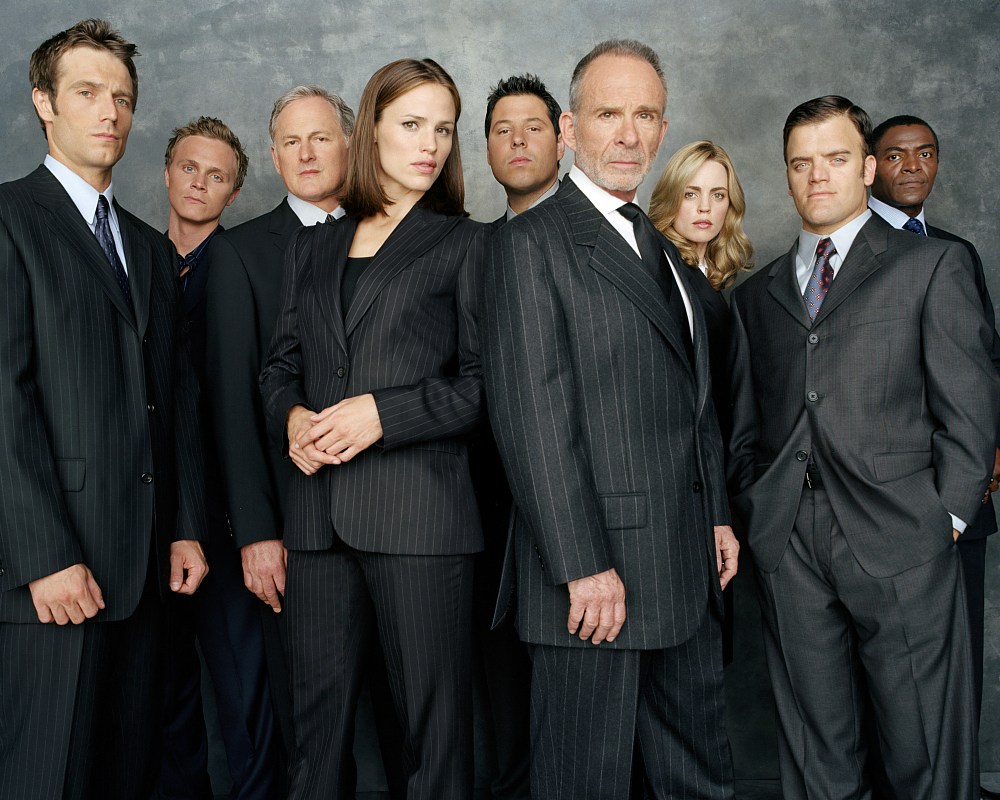 In the third season, the show focuses upon a major mystery, covering the details about Sydney Bristow's past. At the end of the second season, she awakens without memory of the last two years. This season uncovers the truth of those missing two years and the truth is far from what Bristow expected. There are also some stories that touch upon the previous seasons. But it's not specifically these stories that make the season entertaining, but rather the characters.

The cast of the previous season is the same, with the addition of Lauren Reed (Melissa George). But since this season is set two years after the previous season, the characters return with slightly different roles. Nothing is the way it was before. I enjoyed this change, because it gave this season a slightly different pace from the previous seasons. There's also a lot of focus on these characters, which give new insights, making old enemies friends, and friends enemies. In a few cases, old enemies who became friends once again become enemies, which shouldn't be too much of an eye-opener. This is done in a manner that makes it almost difficult to like or trust most of the cast. For this reason, you're repeatedly left in suspense, wondering if this character will backstab our hero or someone close to her.
Some of the stories covered a sordid and twisted love affair. There's also the introduction of the National Security Council's (NSC) involvement with daily interactions of the CIA. This adds an interesting development, simply because the CIA and NSC do not always "play" well together. It's your basic struggle for power. There's also the development of older characters with new faces. The big bad guy of the previous two seasons, Arvin Sloane (Ron Rifkin) isn't such a bad guy anymore. The development of his character adds a new layer of mistrust. With the earlier seasons seeing the major terrorist organization in the can, some new faceless bad guys have surfaced. It's no surprise that the weasel of the earlier seasons, Julian Sark (David Anders) makes his bed with them. This pretty much gives the season a purpose to continue. Someone has to stop them and it might as well be Sydney and her friends at the CIA.
The third season of Alias brings another strong season, filled with action, drama, and suspense for the fans. It's pretty much extension of the previous seasons, with a few subtle changes to the overall format. The character roles are slightly different and there are new faces, new bad guys, new missions, and new gadgets. I found that it was solid with plenty of entertainment.
In season four we see the cast Alias come back together as one happy family. In the earlier seasons the cast worked together in an odd mish of double agents between SD6 and CIA. Now we find them all working together on the same team for a black ops CIA organization called APO, which stands for Authorized Personnel Only. It is an odd arrangement to see Sidney, Jack, Vaughn, Weiss, Marshall, Dixon, and a few others working along side each other and under the command of none other than Sloane.
The first two episodes "Authorized Personnel Only" parts 1 and 2 has the cast being put back together with Sloane acting as director, Jack the second in command, Marshall in charge of tech, and Sydney in the field with Dixon. Vaughn and Weiss also return to take a more active role. No longer are they the voice behind the microphone as we have seen them in the past. Instead we find them along side Sydney and Dixon more often than not. There is also an episode when Marshall gets put in the field and the combination of his comical geeky personality and the high pace seriousness of the situation make it pretty entertaining to see him working along side Sydney in this fashion. The major addition to the cast this season is Nadia Santos, who was introduced at the end of season 3 as Sydney's half-sister (Sloane and Irena's daughter) in season three. She joins the rest of the crew working for APO.
There is still plenty of action, suspense, and drama to keep you tuned in. This season uses the same tact previous seasons do, plenty of misdirection and dramatic shifts. The episodes do well keeping the characters, whether from the main cast or supporting roles, hard to make out. You just can't tell if they are good or bad. Their loyalties seem to shift enough throughout the stories to keep you second guessing who will betray who and whether or not the betrayal really happened. Mix that well worked angle of suspense with plenty of action, some corny drama, and the ever-so-goofy Marshall and you've a pretty exciting addition to the Alias series.
Since Nadia is a new character, a majority of the season is about her relationship forming with the rest of the cast. It is a slightly odd setup as Sydney is her step-sister, Sloane is her father, and Jack is the man who was married to her mother. The back stories that tie into Nadia are. She becomes an integral part to the Rambaldi dream and there are a few other great tie-ins to other stories. The Rambaldi story found in the previous seasons comes to the fore and plays a big role in the season with the Derevko sisters acting as the villains. There are also familiar faces like Sark and Doren who make several appearances. We also see another back story with Vaughn trying to unravel mysteries about his father. This season has many other stories to keep you hooked and they do a pretty good job at building suspense and leaving you on the edge of your seat!
Season five sees several changes in the cast and how APO does their business. First off, Vaughn leaves the show. In season four's cliffhanger, it was revealed that Vaughn was not exactly who he said he was. He was someone named Andre Michaux. Vaughn has a back story that ties into the bigger picture. After the season premiere, his character disappears after being shot several times in the chest by agents from the Shed, a rogue operation that is similar to SD-6 in nature. Another change is Weiss. While he has been a main character for the past two seasons, in the early parts of season five announces he was offered a job in Washington, D.C. heading covert ops for the NSC. He decides to take the job. Without Vaughn and Weiss, some new faces are brought into APO to replacement them.
There are two new characters in APO. Thomas Grace (Balthazar Getty) joins the cast in the season's second episode. Grace is not your average going guy. He is tough, has a temper, and we first meet him as he is getting his ass kicked in a bar fight. Everyone in APO is hesitant to accept him into their ranks. Grace has his own back story that includes his family and an assassin. Rachel is a computer genius who has been in a situation much like Sydney. She has been working for the Shed, a criminal organization that pretends it is a black ops division of the CIA. Rachel had been working with the impression she was on the good guy's side. When she found out the Shed was not part of the real CIA, she turned coat. Rachel and Sydney connect on a personal level, because Sydney understands the torment she is going through.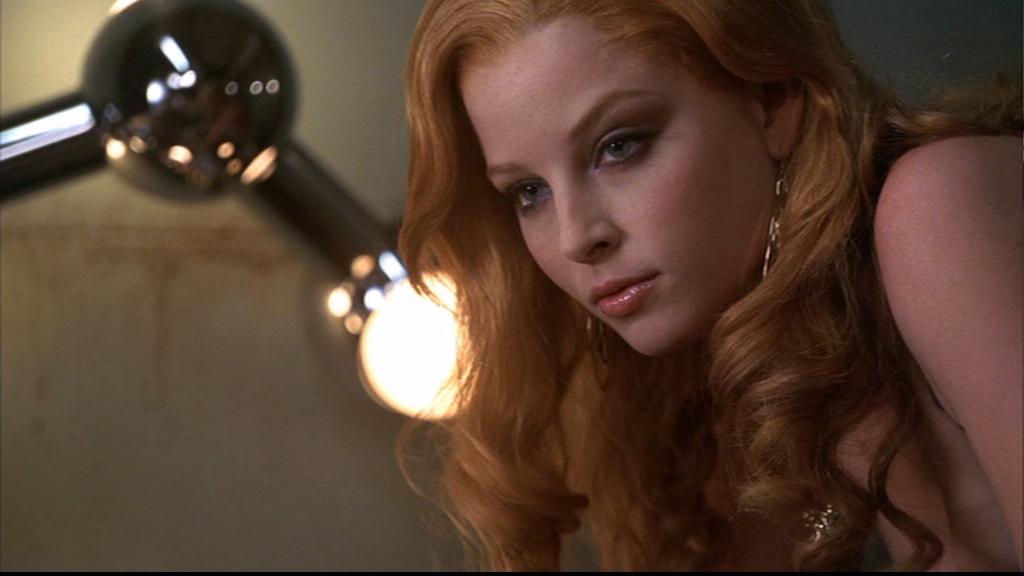 Another new face to this season is a well-known criminal named Renee Rienne (Elodie Bouchez). She is number eight on the CIA's most wanted list. Vaughn has been working with her to gain information about his father and Prophet Five, which is the main season five storyline. Renee unofficially works with APO in their efforts against Prophet Five. Her back story ties directly into Prophet Five and she has sworn on her life to see it end. Kelly Peyton (Amy Acker) is the final addition to the season five line up. In the later half of the season, she is listed as a main character. Kelly worked with Rachel at the Shed under Gordon Dean. While Rachel did not know about the Shed's true intentions, Kelly did. She is a bad girl.

As for the storylines, the season five introduces Prophet Five, which is filled with lots of mysterious and intrigue tied into all of the old and new players. Prophet Five is a criminal organization that is much like the Alliance. It houses smaller cells like the Shed. The APO team sets their sights on Prophet Five and stopping them from reaching their endgame. Another interesting aspect that continues to bring intrigue to the show is Sloane and his story. In season four, he was imprisoned for his crimes. He cuts a deal with some bad guys to be a mole in APO, which continue to give his character intrigue as you never know whose best interests he has in mind. Other storylines revolve around the characters, Rachel getting accustomed to her new life as an APO field agent, Grace fitting into the group, Sydney overcoming the loss of Vaughn and being pregnant.