CAST
Tom Welling (The Fog)
Kristin Kreuk (Beauty and the Beast)
Michael Rosenbaum (Urban Legend)
Eric Johnson (Flash Gordon)
Sam Jones III (Glory Road)
Allison Mack (Superman/Batman: Public Enemies)
Annette O' Toole (IT)
John Schneider (Desperate Housewives)
John Glover (Robocop 2)
Erica Durance (The Butterfly Effect 2)
Jensen Ackles (Supernatural)
Aaron Ashmore (The Skulls 2)
Justin Hartley (Chuck)
Laura Vandervoort (Bitten)
Cassidy Freeman (Yellowbrickroad)
Sam Witwer (Being Human)
Callum Blue (Dead Like Me)
RECURRING / NOTABLE GUEST STARS
Sarah-Jane Redmond (V)
Chad Donella (Final Destination)
Gabrielle Rose (Catch and Release)
Jason Connery (Wishmaster 3)
Hiro Kanagawa (Heroes Reborn)
David Paetkau (Flashpoint)
Lizzy Caplan (Cloverfield)
Mitchell Kosterman (White Noise)
Michael Coristine (Get Over It)
Eric Christian Olsen (Tru Calling)
Jackie Burroughs (The Dead Zone)
George Murdock (Star Trek V)
Amy Adams (Batman V Superman)
Malcolm Stewart (Timecop)
Joe Morton (Terminator 2)
Robert Wisden (Watchmen)
Tony Todd (Chuck)
Kelly Brook (The Italian Job)
Azura Skye (Red Dragon)
Rick Peters (Veronica Mars)
Kevin McNulty (Elektra)
Tom O'Brien (The Accused)
Shawn Ashmore (X-Men)
Kavan Smith (Stargate SG.1)
Evangeline Lilly (Lost)
Corin Nemec (Parker Lewis Can't Lose)
Cameron Dye (Valley Girl)
Eric Breker (Walking Tall)
Jud Tyler (That 70s Show)
Nicki Clyne (Saved)
Ryan Kelley (Teen Wolf)
Brandy Ledford (Andromeda)
Rekha Sharma (Dark Angel)
Tiffany Lyndall-Knight (Wolf Creek: The Series)
Marguerite Moreau (Easy)
Shonda Farr (Crossroads)
Adam Brody (The OC)
Kevan Ohtsji (Godzilla)
Aaron Douglas (Battlestar Galactica)
Krista Allen (The Final Destination)
Sara Downing (Roswell)
Sean Faris (The Brotherhood 2)
Richard Moll (Scary Movie 2)
Gwynyth Walsh (Star Trek: Generations)
Maggie Lawson (Two and a Half Men)
George Coe (The Entity)
Richard Gant (Rocky V)
Neil Grayston (Wonderfalls)
Patrick Cassidy (Lois & Clark)
Martin Cummins (Dark Angel)
William B. Davis (The X-Files)
Jonathan Taylor Thomas (Home Imporvement)
Emmanuelle Vaugier (Two and a Half Men)
David Richmond-Peck (V)
Tamara Feldman (Hatchet)
Gordon Tootoosis (Legends of The Fall)
Byron Mann (Arrow)
Adrianne Palicki (Agents of Shield)
Colin Cunningham (Elektra)
Jill Teed (Highlander: The Series)
Paul McGillion (Stargate: Atlantis)
Rob LaBelle (Jack Frost)
Paul Wesley (The Vampire Diaries)
Cristopher Reeve (Superman: The Movie)
Camille Mitchell (Caprica)
Steve Bacic (Andromeda)
Michael Adamthwaite (Sucker Punch)
Zachery Ty Bryan (Fast and Furious 3)
Neil Flynn (Scrubs)
Jodelle Ferland (Kingdom Hospital)
Terence Stamp (Superman 1 & 2)
Rutger Hauer (Blade Runner)
Ryan Robbins (Arrow)
Francoise Yip (Robocop: Prime Directives)
Jesse Metcalfe (Dallas)
Katharine Isabelle (Ginger Snaps)
Christopher Shyer (V)
John DeSantis (The New Addams Family)
Michael McKean (This Is Spinal Tap)
Lorena Gale (Battlestar Galactica)
Kendall Cross (X-Men 2)
Michael Dangerfield (Catwoman)
Ian Somerhalder (The Vampire Diaries)
Missy Peregrym (Heroes)
Meghan Ory (Dark Angel)
Ryan Merriman (Final Destination 3)
Sarah Carter (D.O.A.)
Lynda Boyd (Power Rangers In Space)
Tahmoh Penikett (Battlestar Galactica)
Gary Hudson (Mutant X)
Teryl Rothery (Stargate SG.1)
Nathaniel Arcand (Pathfinder)
Amber Rothwell (Andromeda)
Brandon Jay McLaren (Power Rangers SPD)
Margot Kidder (The Amityville Horror)
Ona Grauer (V)
Michael Ironside (Scanners)
Amanda Walsh (Disturbia)
Kyle Gallner (Veronica Mars)
Trent Ford (The Island)
Jane Seymour (Wedding Crashers)
Cobie Smulders (How I Met Your Mother)
John Pyper-Ferguson (Caprica)
Derek Hamilton (Ripper)
Peyton List (The Flash)
Chris Carmack (Into The Blue 2)
John Novak (Wishmaster 3 & 4)
Nolan Gerard Funk (Arrow)
Peter Wingfield (Highlander: The Series)
Beatrice Rosen (Chasing Liberty)
Kandyse McClure (Battlestar Galactica)
Jonathan Bennett (Veronica Mars)
Tom Butler (Blade: The Series)
Steven Grayhm (White Chicks)
David Orth (The Lost World)
James Marsters (Buffy)
Leonard Roberts (Heroes)
Alana De La Garza (Scorpion)
Kenny Johnson (Bates Motel)
Johnny Lewis (Felon)
Alan Ritchson (Teenage Mutant Ninja Turtles)
Carrie Fisher (Star Wars)
Erica Cerra (The 100)
Brooke Nevin (Infestation)
Top Wopat (Django Unchained)
Noah Danby (Bitten)
Alisen Down (Case 39)
Adrian Holmes (Arrow)
Jorge Vargas (Power Rangers Ninja Storm)
Annie Burgstede (CSI)
Sarah Lind (Wolfcop)
Denise Quinones (Aquman 2006)
Lee Thompson Young (Flashforward)
Nichole Hiltz (Bones)
Mackenzie Gray (Man of Steel)
Emily Hirst (Blade: The Series)
Anne Marie Deluise (Goosebumps)
Callum Rennie (Legends of Tomorrow)
Ian Tracey (Bates Motel)
Alex Scarlis (8mm 2)
Jody Thompson (Flash Gordon)
Pascale Hutton (Sanctuary)
Lochlyn Munro (Little man)
Amber McDonald (Gloria)
Lucas Grabeel (Milk)
Bow Wow (Like Mike)
Dave Bautista (Guardians of The Galaxy)
Mike Dopud (Stargate Universe)
Phil Morris (Meet The Spartans)
Tori Spelling (Scary Movie 2)
Matthew Walker (Alone In The Dark)
Greyston Holt (Bitten)
Benjamin Ayres (The Vampire Diaries)
Lynda Carter (Wonder Woman)
Emily Holmes (Dark Angel)
Gerard Plunkett (Sucker Punch)
Anna Galvin (Caprica)
Michael Cassidy (Batman V Superman)
Tom McBeath (Bates Motel)
Peter Bryant (Dark Angel)
Kim Coates (The Amityville Curse)
Christina Milian (be Cool)
Christopher Jacot (Mutant X)
Helen Slater (Supergirl)
Christopher Heyerdahl (Sanctuary)
Elyse Levesque (Stargate Universe)
Tim Guinee (Stargate SG.1)
Marc McClure (Superman: The Movie)
Alaina Huffman (Painkiller Jane)
Gina Holden (Flash Gordon)
Anne Openshaw (The Grey)
Robert Picardo (Star Trek: Voyager)
Ari Cohen (Gangland Undercover)
Donnelly Rhodes (Battlestar Galactica)
Sara Canning (The Vampire Diaries)
Jessica Parker Kennedy (The Secret Circle)
Charlotte Sullivan (Defendor)
Anna Williams (Blonde and Blonder)
Kyle Schmid (Arrow)
Ryan Kennedy (Caprica)
Alexz Johnson (Devil's Diary)
Calum Worthy (Daydream Nation)
Dario Delacio (War)
Ty Olsson (Izombie)
Alessandro Juliani (Man of Steel)
Ted Whittall (Beauty and The Beast)
Chris Gauthier (Watchmen)
Stephen Lobo (Painkiller jane)
Serinda Swan (Tron Legacy)
Connor Stanhope (American Mary)
Dominic Zamprogna (Odyssey 5)
Nels Lennarson (Sanctuary)
Brendan Flecther (Bloodrayne 3)
Anna Mae Wills (2012)
Monique Ganderton (American Ultra)
Sharon Taylor (Stargate: Atlantis)
Brian Austin Green (Termiantor: TSCC)
Steph Song (War)
Elise Gatien (Izombie)
Emilie Ullerup (Sanctuary)
Julian Sands (Gotham)
Dean Cain (Lois & Clark)
Allison Scagliotti (Warehouse 13)
Dylan Neal (Arrow)
David Gallagher (Super 8)
Anita Torrance (Caprica)
Pam Grier (jackie Brown)
Michael Shanks (Stargate SG.1)
Brent Stait (Androemda)
Britt Irvin (V)
Wesley MacInnes (Warcraft)
Jim Shield (Final Destination 3)
Roger Haskett (Paycheck)
Ken Lawson (Descendants)
Erica Carroll (Apollo 18)
Crystal Lowe (Poison Ivy 4)
Sean Rogerson (Bitten)
Odessa Rae (Hard Candy)
Jonthan Walker (Red)
Gil Bellows (Flashforward)
Blu Mankuma (Robocop: The Series)
Keri Lynn Pratt (Cruel Intentions 2)
Bradley Stryker (The Lizzie Borden Chronicles)
Sahar Biniaz (Watchmen)
Lexa Doig (Andromeda)
Christine Willes (Dead Like me)
Steve Byers (Mutant X)
Teri Hatcher (Lois & Clark)
Lindsay Hartley (All My ChildreN)
Michael Hogan (Battlestar Galctica)
James Kidnie (Arrow)
Aleks Paunovic (Mutant X)
Sebastian Spence (First wave)
Aliyah O'Brien (If I Stay)
Maybe it is that Superman is truly indestructible or that the Man of Steel, who was picked recently as one of the Top 10 American pop culture icons, is so respected that not even Hollywood would dare tug on his cape, because "Smallville" is another successful small screen version of the strange visitor from another planet. Of course, the great irony is that this time around there is no cape to tug on because this television series is about Clark Kent, years before he put on the suit with the big red "S," when he was still in high school, his powers were just starting to kick in, and the girl in his life with the double L name was Lana Lang.

Keep in mind that when Joe Shuster and Jerry Siegel created the Man of Steel in 1939 there was no Superboy until 1949, when he began part of the futuristic Legion of Super-Heroes. All we knew about the early days is that just before the doomed planet Krypton exploded to fragments, a scientist placed his infant son within an experimental rocket ship, launching it toward earth. When the vessel reached our planet, the child was found by an elderly couple, the Kents. They adopted the super tyke and with love and guidance shaped the boy's future. As he grew older Clark Kent learned to hurdle skyscrapers, leap an eighth of a mile, raise tremendous weights, run faster than a streamline train, and that nothing less than a bursting shell could penetrate his skin. When his foster parents passed away, Clark decided he must turn his titanic strength into channels that would benefit mankind. The key part of "Smallville" is that creators Alfred Gough and Miles Millar go back to the simple beginning, with young Clark (Tom Welling) growing up on the Kent farm with Martha (Annette O'Toole) and Jonathan (John Schneider). From the "Superboy" comic books the series borrows the characters of girl next-door Lana Lang (Kristin Kreuk) and best buddy Pete Ross (Sam Jones III). But in addition to covering the basics, Gough and Millar come up with a key triad of additions to the original Smallville mythos.

First, they add young Lex Luthor (Michael Rosenbaum) to the mix, knowing that he and Superman are fated to be (im)mortal enemies, but that for the present he and Clark are friends (after Clark saves Lex's life in a car accident that should have killed them both). The key thing is that they truly are friends and that "Smallville" is as much about how Lex would become a super villain as it is about how Clark would become a super hero. Throw into the mix Daddy Dearest in the form of Lionel Luthor (John Glover), and Lex would have already pulled all of his hair out if it were not for what happened that fateful day in Smallville.

Second, is the brilliant reconceptualization of Superman's arrival on earth where the small spacecraft shows up in the middle of a shower of glowing green meteors that are all that remains of the planet Krypton. As much as the little boy in that spaceship, those meteors change Smallville forever, turning a little girl into an orphans and a young boy bald, and the small Kansas town into the self proclaimed meteor capital of the world. More importantly, those little green rocks will have continue to have an impact as they cause a series of mutations with which young Clark will have to contend. This also accounts for the great in-joke that Clark always becomes a bumbling idiot around Lana because she wears a locket made of kryptonite. Third, there is the multi-purpose character of Chloe Sullivan (Allison Mack). The driving force of the Smallville High School student newspaper her "Wall of the Weird" documents all the strange things that have happened around Smallville since the meteor shower, making her the show's resident mistress of exposition.
But she is also the tragic figure who longs for Clark the way he casts puppy dog glances at Lana, creating a nice example of teenage love triangle pathos. Overall, Miller and Gough had created an extremely solid premise for their series, which creates multi-dynamics for all of the plotlines. The first season (2001) is book ended by some great special effects, with the devastating arrival of the meteors in the pilot and the three twisters becoming one in the thrilling cliffhanger finale. My only serious complaint is that Schneider's Jonathan Kent has too much of an angry edge, which takes away from his font of parental wisdom. Martha really needs to mellow him out so that he cuts Clark some slack. I understand that Jonathan is motivated by fears and concerns about his son, but I always liked the gentle influence personified by Glenn Ford in the first Christopher Reeve "Superman" film. Turning adolescent traumas into mutant monsters of the week is a hit and miss proposition, but that was true of the first season of "Buffy the Vampire Slayer" as well, and look at how well that series turned out. Yes, we can also throw into the mix that Clark and Lana are played by a couple of cute young actors. Welling is not too serious as the kid who is going to grow up to be the hero who stands for truth, justice, and the American way, and I was going to say Kruek was the WB's new Katie Holmes except after her soft-core Lana scene in the school swimming pool goes way beyond the world's biggest collection of midriff revealing tops. But the bottom line here is that either the Clark-Lana or the Clark-Lex would be enough to make this a good show and "Smallville" has both of them and a lot more, including the brilliant metaphor of the scarecrow immortalized in the DVD collection's cover shot.
Starting a moment after the season one finale Smallville continues the story of Clark's younger years. This season really stands out in memory, the sheer quality of the episodes is amazing, there are more memorable episodes in this series than in any other combined. Furthermore there is a movement away from "freak of the wekk" episodes, with several episodes reveolving around the characters and their backstory, not monsters and threats to them. Clark's identity (as Kal-Ell is revealed to him, as is the fate of Krypton), Pete find oout about Clark's secret, Red K causes havoc turning Clark into a moralless teenager, secrets about Clark's adoption and Lex's brother are revealed, Clark lays on his deathbed and Clark is told to leave Smallville and complete his father's quest to rule the planet.


Along with these arks, there is the continuing storyline of Chloe and Clark, that was left hanging in Tempest, this slops both Clark and Lana coming closer as Chloe looks on sadly. Clark's adoption is revealed to have been organised by Lionel Luthor (who is also blinded at the beginning of the season), Lionel and Lex jokel against each other as Lionel quashes Lexcorp, and Clark is appauled by the intrustions of his father. This is one of my favourite season, as it was for the viewing figures (check wiki), characters continue to eveolve and change, and leaving a fantastic cliifhanger which I won't spoil. If you liked Season 1 you'll love this, if you loved season 1 you'll be overjoyed
Season 3 veers constantly between dark and light – light: Perry White arrives in Smallville – played fabulously and hilariously by Annette O'Toole's real-life husband Michael McKean (note that they have no scenes together), the fact that Jor-El chose the Kents to raise his son; dark: Clark's antics on Red Kryptonite resulting in serious health issues for Jonathan Kent, Lex's forays into insanity and back again. There are mainly stand-alone stories this year, although there is the double-headed cliffhanger of Chloe's apparent death and Clark being stripped of his humanity to be reborn as Kal-El. The actors continue to raise their game, although Sam Jones III seems to be phased out as the season progresses: a sure sign of his departure before the finale.
Also this year Terence Stamp features more prominently as "The Voice of Jor-El" – an intense presence whose determination to enforce his will over his son clashes with the mortal man who raised him. The only drawback of this season is the lingering Clark & Lana love story – will-they, won't they is fast becoming do they have to? This DVD set features a couple of commentaries although the blooper reel doesn't contain as many gems as the one featured on series 2. Favourite episodes: Phoenix, Extinction, Perry, Relic, Whisper, Delete, Hereafter, Crisis, Truth, Memoria & Talisman.
In this season there are no stand-alone stories as all 22 episodes provide a piece of the puzzle which is finally revealed in the finale. Tom Welling transcends his previous work on the show as he begins to build his most successful on-screen partnerships – with Allison Mack's Chloe who returns from the dead to become privy to Clark's powers and takes the inital steps towards becoming his sidekick and confidante, and Erica Durance's Lois Lane who crashes into his world and turns it completely upside down.
There are sparks aplenty between Welling & Durance – her face when confronted with her naked co-star in the opening episode is priceless – but the enduring Clark & Lana storyline continues to flare so the viewers have to make do with their hilarious banter and feigned dislike of each other. The only lowlight as far as Welling is concerned this year is Clark's bewilderment that Lana could possibly move on from him – a trait resumed in Seasons 5 and 6 as Lana moves on yet again and Clark remains stuck in the "Clana mud". Annette O'Toole also shines this year as Martha Kent steps into the spotlight to save her son. The rest of the cast also continue to shine and the calibre of guest stars keeps on rising, particularly in the season premiere when actress Margot Kidder cameos – ironically in the same episode Smallville's incarnation of Lois Lane is launched. Favourite episodes: Crusade, Gone, Facade, Devoted, Bound, Pariah, Recruit, Krypto, Lucy, Blank & Commencement.
In the fifth season of Smallville, one chapter ends as another new and exciting chapter begins as Smallville is taken to new heights as the DC Universe is finally blown open as new characters make their appearances felt.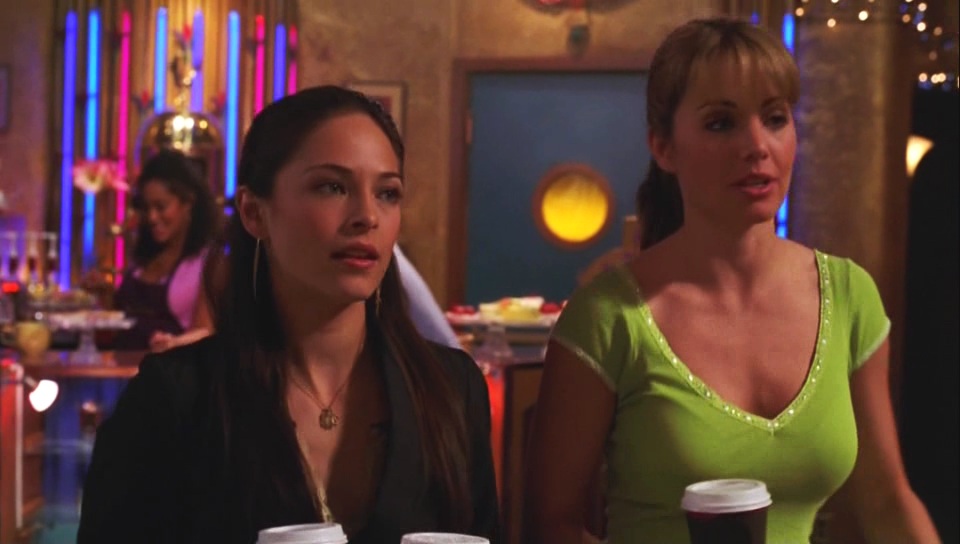 In season five, Clark's relationship with Lana is at its peak, his friendship with Chloe has never been stronger, and he is finally coming to terms with the discovery of his Kyptonian heritage. But things in Smallville are about to change with the arrival of the mysterious Milton Fine (James Marsters) along with 2 Kryptonians bearing the symbol of ZOD. Whilst his relationship with his friends has never been stronger, Clark finds himself in direct confrontation with Lex Luthor as he is now forced to question whether he and the younger Luthor were ever friends.

Alongside the great continuity drama with the regular leads, this season also sees the arrival of 2 familiar faces from the DC Universe in form of Aquaman and Cyborg who cameo in this season alongside DC villain Brainiac.

James Marsters is a very welcome addition to the cast and plays Fine with confidence and arrogance while Michael Rosenbaum continues to steal the show. The pinnacle moment of the season also sees the very sad departure of a long staning term cast member in what still rates as Smallville's saddest moment and greatest tear-jerker.
They say timing is everything, and for me the timing of watching season 6 of Smallville for the first time was perfect. Why is that? Because this was the season that introduced their take on Oliver Queen, aka Green Arrow, and I got hooked on the new show about him this last season on TV.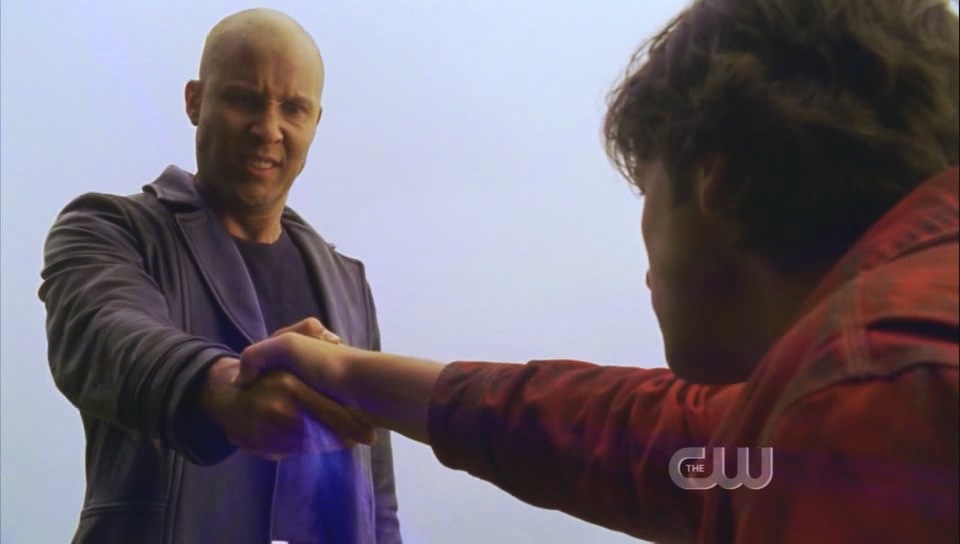 Of course, before we can get to new characters, we have a few cliffhangers to resolve. While all kinds of chaos is reigning down on the citizens of Earth thanks to the evil force that has taken over Lex Luther's body (Michael Rosenbaum), Clark Kent (Tom Welling) can't do much about it since he's trapped in the Phantom Zone. While he does escape and manage to save the day, he unwittingly releases the evil prisoners from the Phantom Zone and must spend some time tracking them down this season. As things return to normal, characters explore new options. Lois Lane (Erica Durance) and Chloe Sullivan (Allison Mack) become roommates and Lois starts a new career as a reporter for a tabloid. They also both get new boyfriends in the two new characters that are introduced. Lois starts dating the previously mentioned Olive Queen (Justin Hartley) while Chloe falls for Jimmy Olsen (Aaron Ashmore), a young photographer at The Daily Planet. Lana Lang (Kistin Kreuk), meanwhile, has moved in with Lex and their relationship becomes more serious when she finds out she is pregnant. Chloe learns a very surprising secret and is reunited with her mom as played by TV's Wonder Woman herself, Lynda Carter.


Other storylines of the season involve Clark and Oliver's clashes over how to use their powers for good. Lex is collecting and hiding people with abilities. Those storylines clash when we see the first glimpse of the Justice League Smallville style. This season is really about the young adults. No one is in college any more (did they all drop out after one season or did they all graduate at lightning speed?) While Lionel Luther (John Glover) is still around being unclear in his intensions, Martha Kent (Annette O'Toole) is given very little to do. And before the season is over, one character makes an exit from the show.
Season 7 demonstrates a real maturity in terms of the characters and the wider Smallville universe. For the characters themselves we obviously have to start with Clark and Lex.


What I love about this series is that you don't notice subtle changes that are going – its only when there is a sudden abrupt change that you realise that it had been going on for ages and you find yourself saying "Ah!". Clark in this season is gradually waking up to the fact that his old life is practically gone – most friends and family have moved on. This really hits home with an episode that sees the (thankfully brief) return of Pete. This was a subtle episode that demonstrated that Pete and Clark are very different now – they are friends but have both moved on. Clark towards his greater destiny – Pete to his, well, lesser destiny. But the real tear jerker that forces Clark to face the changes is the video left by Lana in the series finale. Understated and brief – its all the more powerful. Lana functioned as a sort of bubble for Clark – a link back to his carefree past – her leaving all but cuts this.


For Lex – wow. Smallville always managed to avoid having him as a cartoon baddie. What really took off on this season was Lex rushing towards his destiny as the powerful enemy of the "Traveller". We get to see the childhood of Lex and his inner struggles. The moment that he and Lionel have their final encounter – powerful stuff. But what really hits viewers is Lex's view of what his destiny was. The link he has with the Traveller, the impact that has had on his life and how it will ultimately play out – this was biblical stuff.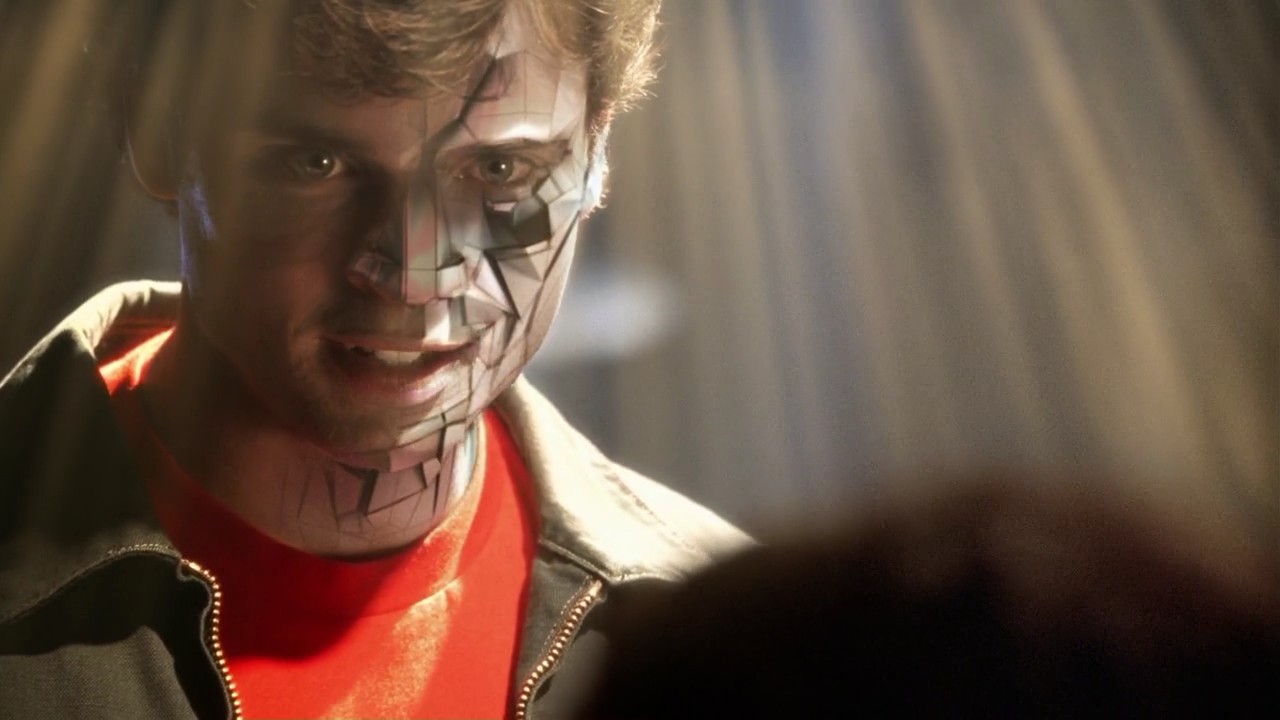 For the overarching storylines of the series. Well a special mention goes to the Veritas saga. Debate rages on message boards across the land about whether or not writers had planned this from the start of the series. Regardless if they did – the Veritas storyline weaves together almost 7 years of storylines. Smallville has always managed to pull of the secret legends stories, particularly in Season 4 and 7. But there is a real epic storylines going in season 7. Other storylines worthy mention: the return of Brainiac – always a joy. Bizzaro is also great fun. Tom welling clearly enjoys playing a baddy instead of straight-laced Clark. That and he gets to wear a blue jacket and red tshirt, instead of vice versa. And Lionel finally meets his maker.
Technically this season shouldn't have worked; the show's main villain and arguably most popular character, Lex Luthor (Michael Rosenbaum) has now departed; secondly they were introducing a villain which was virtually impossible to bring to the big screen never mind a television series in Doomsday. However whilst a massive void had been created by Rosenbaum's departure, it was filled suprisingly very well by the main cast of heroes who finally come into their own this season with performances and stories which intelligently test those who have big destinies to embrace in the Superman era to come. Tom Welling finally begins to take his final steps to becoming Superman and is starting to demonstrate how capapble as lead he is while bringing a new found presence to Clark Kent. There is also an increased number of on-screen scenes between Welling and Erica Durance's Lois Lane and the result is a relationship which is as funny as it is touching and believable.
Likewise other support characters like Chloe and Jimmy are tested by the new villain in town, Sam Witwer's Davis Bloome who is a great unique character to the series who undergoes a menacing and horrific transformation as the season unfolds. There is also a welcome return from Justin Hartley's Oliver Queen who now becomes a series regular after a successful stint in the sixth season and a brief cameo in the seventh. Queen's character is also successful to the season's story as his questionable methods bring him into conflict with Clark who is now trying to figure out what sort of hero he wants to become. The Doomsday story is a well written one in itself and Doomsday is interpreted in a way which is both unique in style yet never undermines the characters standing in the mythology. Sam Witwer is more than capable playing the villain, he lacks perhaps the charisma and flair of Rosenbaum, but the horror given off by his transformations is more than projected out of the screen. The same cannot be said for Cassidy Freeman whose Tess Mercer is terribly aimless and lacking in focus, in terms of a series villain, Rosenbaums absence is felt though not quite fatal.

The season is very well executed in tone, humour and story. There are many episodes which take the series much further and there are some more characters from the D.C Universe in episodes such as 'Instinct', 'Legion' and 'Hex'. 'Bride', 'Eternal' and 'Beast' are also exceptional drama episodes featuring Doomsday which keeps building up the season to a final climatic battle.

It is unfortunate therefore that what prevents the season from achieving pure greatness is a series of misjudged stories which threaten to undermine every bit of progress Smallville made this season. The brief reintroduction of an old character in 'Power' and 'Requiem' was a terrible mistake and unpopular with viewers, as was the apparent demise of another important character. Also while the season does a sensational job in building up the tension towards the final episode, the final episode of the season itself is very weak and sadly anti-climactic. This is a shame since many may feel cheated by a poor resolution but on the plus side, the drama remains top notch throughout and the themes explored this season are never forgotten and never betrayed, even in the finale. Smallville has enjoyed a fantastic return to form overall this season and many fans will be left feeling hopefull of the action and drama to come in the ninth season. Well worth buying though this eighth season.
Season nine is the single greatest season Smallville has ever produced. The show has fully reached its potential and has created a tense, exciting, beautifully shot, clever and romantic season. One with interesting villains; conflicting needs; searching for the right questions; searching for the truth; love and hate and the fine line between it all; finding yourself and finding others. All with the strong undercurrent of destiny. There are around two 'not so well executed' episodes that fall short of their goals, but even those are not awful. The four or so main arcs of the season are: the return of a weirdly attractive and charismatic Zod, the blossoming relationship between Lois and Clark, the development of the Blur and the Justice Society. This is a season of triangles. Many carefully subtle and symbolic in nature: triangles between friends, triangles between enemies, the triangle for two. There was a distinct sense of care to this season, unlike the others — it actually felt as if the writers paid close attention to the small things which made the writing feel more cohesive. It's certainly the case, because something as small as a hand gesture in one episode became a very significant thing later on.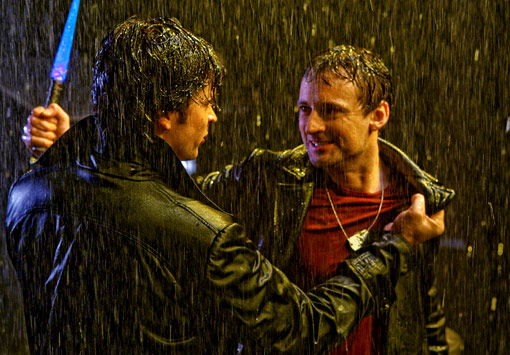 The season opens with 'Saviour', as Lois miraculously returns without memory of where she's been. The only thing hinting at a darker side to this is random flashes and visions, confusing memories. Are they dreams? Visions of a not-so-distant future? This is one of the mysteries of the first half of the season. I love this show but they I've never been so engaged as I have when Lois had those first flashes. It was well done and it was gratifying to see Smallville put together a coherent story arc which flowed into other arcs as the previous ones drew to a close. First time ever that I'd been excited to see where the mainplot went!


Tom Welling is now an executive producer so having more creative control over his character is obvious this season — it has a very positive impact on Clark. Clark finds himself being tested. Learning to cope with juggling an overly-inquisitive Lois, an alter-ego as the Blur whilst swiftly returning to his desk at the bullpen. But ultimately, a key theme of this season is his struggle to maintain a balance between who he is and what he could become. This season firmly asks: who will he become? There was some fantastic development for Clark as a character and his relationship with Lois Lane is centre stage the entire time. The writing for them is careful, precise, intimate and is wonderfully nuanced thanks to the actors. It was well established last season that Lois is in love with Clark, and Clark spends this season rightly demonstrating that he loves her back. The Lois and Clark relationship is one of my favourite arcs in season nine. It was so satisfying to see their romantic relationship moved forward without a painfully slow draw-out. There's a lot of beautiful scenes shared between them and the writers do a brilliant job of showing (yes 'showing', not telling) exactly why Lois is the one for Clark.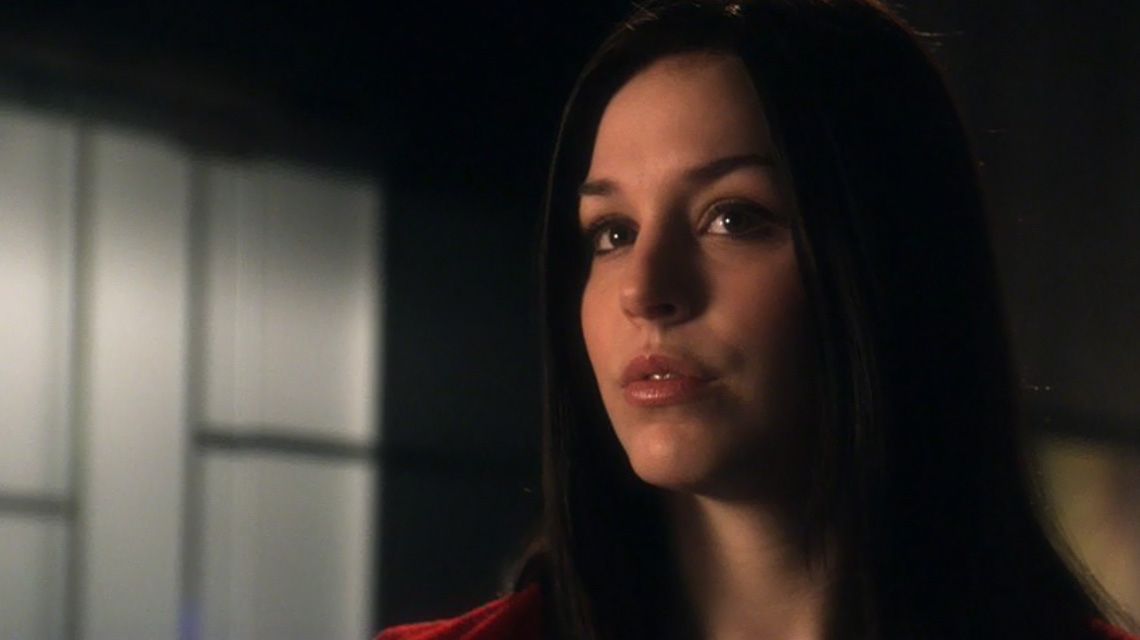 Zod (Callum Blue) is a fantastic and compelling villain. His dalliances with Tess Mercer are mesmerising to watch. Oliver Queen returns, having hit rock bottom and kept going since the previous finale. There's a triangle early in the season between Clark, Lois and Oliver. It's very subtle and one can only be picked up on in a few frames a lot of the time — not something I've come to expect from Smallville, whose usual idea of 'subtle' is huge honking anvils landing on you when trying to convey something. It peeters away as Oliver grows and changes out of this darker period in his life. Lois develops as a reporter and finds a purpose in life she didn't dream of before; her character arc was excellent and benefitted from Erica Durance appearing in 18 episodes instead of the usual 13 (yay!). We see the return of many superheroes as well as meet some new ones. I loved this as it's one of my favourite parts of the series. I liked seeing Bart and Black Canary back in particular. Star Girl was awesome! The superhero epic Absolute Justice (two episodes smooshed together as one) was a highlight of the season and will surely make comic book fans happy. The finale, 'Salvation' was a fast paced good quality closing chapter. It set up the next season and moved the story forward at the same time as closing it. The finale fight scene also did not disappoint! For once! Salvation was very much a juggernaught of emotion which wasn't cheap and empty like Doomsday, but had the weight of a great season of storytelling behind it. It really made all the difference.


This season is well structured with a fascinating story arc which sees time travel as a central concept. In many ways this plotline held far more tension and anticipation than the whole of the Doomsday arc did. I enjoyed feeling fascinated by Zod, insanely wanting answers as to what had happened to Lois when she disappeared, and could barely contain myself when all was revealed in the episode 'Pandora'. Truly one of the best episodes of the series.
Smallville Season 10 is the culmination of a 10 year journey which set out to follow the life of a young Clark Kent as he accepts his destiny and becomes Superman. So did Smallville go out with a bang or a whimper?
I for one love the final season of Smallville….whenever you are trying to finish off a story it can be difficult especially with a character as iconic as Superman and with the weight of 10 years of expectation but amazingly it manages to produce an end that is befitting of a superman. This season really is all about how Clark Kent finally becomes Superman and almost every episodes deals with this acceptance of destiny. The season kicks of where season 9 ended with Clark Kent falling to his apparent death….this episode kicks off the season on the right note, with nods to the past seasons as well as hints for what the future holds. This season has so many memobrable episodes such as Homecoming, the 200th episode that is one of the best episodes have ever produced, other highlights include: Supergirl, Harvest, Abandoned, Luther, Icarus, Fortune (one of the funniset Smallville episodes ever!), Kent and Booster. You can see just by the number of episodes listed just how good the final season was.

However, what could make of break this season was the two part Finale in which we fianlly see Clark Kent embrace his destiny. I believe that this episode is one of the best finales ever produced, it is important to remember that Smallville is more about Clark Kent then Superman and as such this character takes the focus for the majority of the episode and it benifits for it. These episodes also include the return of Lex Luthor and I think that the scenes between him and Clark are perfect. Also, when Clark finally puts on the suit we get to see more Superman action then I'm sure anyone was expected. And the final scene is a perfect way to finsih the story.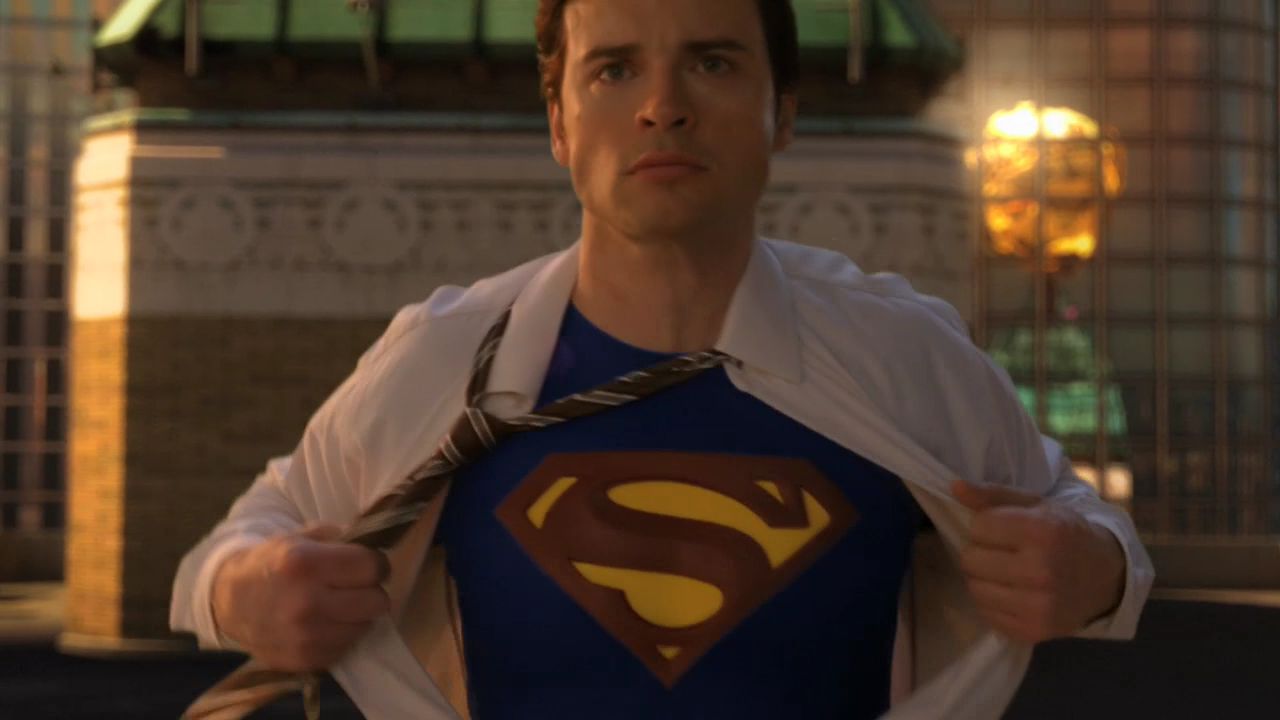 Tom Welling has played Clark Kent for 10 years and every season we have seen him grow as and actor and a director and I think that he has managed to bring new life into this character and took him in a truely unique direction. Although, this show wouldn't be what it is/was if it wasn't for the rest of the supporting cast especially Erica Durance who in my mind is the best Lois Lane that the screen has seen and thanks to her acting she has become just as much of the Smallville story as Clark Kent himself.Thank you Smallville for 10 great years and for breathing new life into a an inconic character…you will be missed!