MAIN CAST
Jason Lee (Mallrats)
Ethan Suplee (Chasing Amy)
Jaime Pressly (Mom)
Nadine Velazquez (Flight)
Eddie Steeples (Home Alone 5)
WHITE LIE CHRISTMAS
GUEST CAST
Brett Butler (Anger Management)
Blake Clark (50 First Dates)
Earl remembered always ruining Christmas for Joy, buying her useless presents for the Christmases of 2002, 2003 and 2004. He decided that he would win her a car to make up for his past mistakes, and entered a competition with Randy and Catalina to keep their hand on a car as long as possible, and whoever was the last to be touching the car would win it.The DJ, who names himself Johnny Bubblewrap announces that the competition is starting. However, Earl foolishly let go of the car to shake Randy's hand, meaning that he was out. Randy promised not to let go of the car for him, and Earl left to cross another item off the List. He went to see Dodge and Earl Jr., as several years ago he and Randy had broken their bikes that Joy and Earl got them for Christmas. He went over to ask Joy what colors that would want, and as he did he met Buzz and Connie Darville, who Joy had told that Earl was fighting in the war in Iraq, and acted shocked to see him.Over the next few days, Earl pretended to be married to Joy after she said he would ruin Christmas if he told them the truth. One day while Buzz and Joy were at the mall with Dodge and Earl Jr., Earl brought the boys new bikes into the trailer. Inside was Connie, Joy's mother, standing up – despite the fact that she needed a wheelchair. She admitted to Earl that she had a gambling problem and had been spending lots of money from the family business on gambling. Earl agreed not to tell anyone, so as to not ruin Christmas. Meanwhile, Randy and Catalina ended up as the last two on the car, but Catalina said she did not want to win it for Joy, she wanted to keep it herself. Randy was upset, as he wanted to help Earl with the List. Catalina ended up winning, but when the DJ asked for her Social Security number, he realized that she was an immigrant and she fled. Randy won by default and gave the car to Earl.
That night Earl saw Connie stealing the car he got for Joy. He went up to her and she said that she had to go to the Indian casino to gamble. Earl chased her on one of the boy's bikes, but found her walking back. She admitted that she lost the car in a bet, and repeated her now trademarked phrase "Don't you judge me". Earl was angered, and when the two arrived back to the trailer they awoke Joy, Buzz and Darnell. Each secret was revealed; from Connie's fake dialysis, to Joy and Earl not really being married, to Joy and Darnell. They argued all night as to whose secret was worst, but when the morning came and Dodge and Earl Jr. came out to see their new bikes, the arguing stopped and everyone had a good Christmas. Earl then felt that he could cross Joy's Christmas off his List.
The first Christmas episode is a classic seeing Earl trying redeem himself after all the Christmas's he ruined for his Ex. Also having to pretend to still be married to her whilst her parents are still in town. Brett Butler did a great job as Joy's Mother.
Y2K
GUEST CAST
Silas Weir Mitchell (Grimm)
Timothy Stack (Raising Hope)
Earl decides to make up for #24, "Stole a red 'Take-a-number' machine" from a local Bargain Bag. He brings along Donny Jones, Joy and Darnell to help cross the item off. However, Randy runs into the store and takes the ticket machine from him, not wanting to part with it. Earl remembers back to why Randy did not want to part with it; in Christmas 1999 Earl stole presents from a house while Joy, Donny and Randy distracted the family with carols.
They go back to the Crab Shack, where Darnell explains Y2K to them, and says that life will not be able to continue without computers, all of which will break down. They all decided to stock up on supplies, and hide in Donny's sister's basement. As the timer hit midnight, all the lights in the house went out. They all thought that the Y2K myth was happening, but in fact it just happened because Donny's sister had not paid her electric bill, and her electricity ran out on January 1, 2000. As the morning came, they planned to go out and loot, but found that there was no one in any of the streets. Donny worried everyone by saying that the computers had used them for fuel, and they ran back to Donny's sister's. They were unaware that there was a parade on New Year's Day, which is where everyone was. They went to the Bargain Bag and each claimed their own section of the store. However, when they began to need things from the other sections, crime broke out. They managed to settle their disagreements by using the Take-a-number machine that Randy was so unwilling to give up in 2006. As they woke up on the morning after Y2K, they found the store filled with shoppers ready to take advantage of the new January deals. They snuck out sheepishly, confused as to why there were hundreds of people everywhere. Back in 2006, Earl managed to talk Randy into giving up the machine, and he crossed #24 off his List.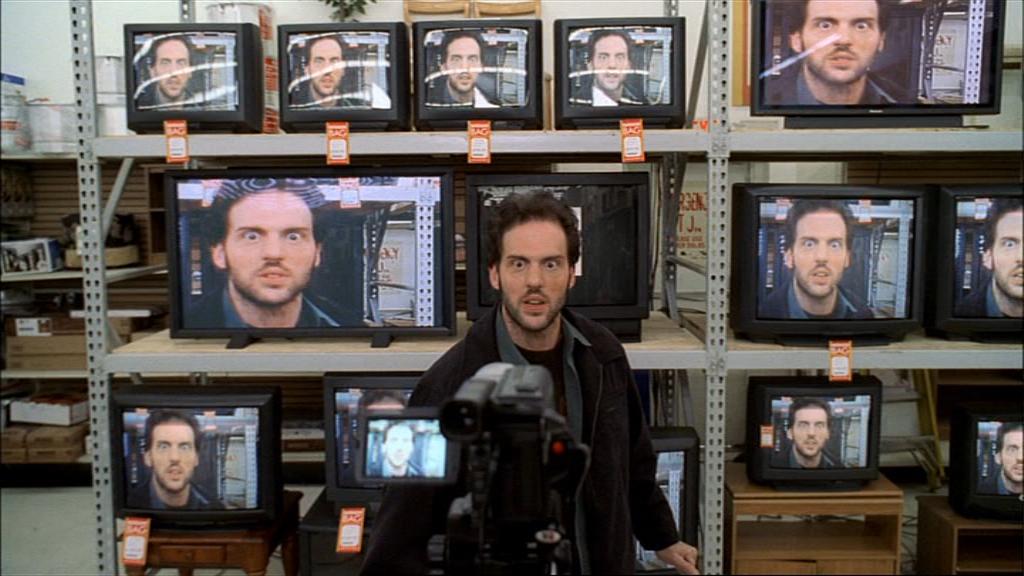 Although it is unusual to have a second Christmas episode in the same season as the first its still brilliant. The Gang thinking they are the only mortals left on earth is hilarious.
BORN A GAMBLIN' MAN
GUEST CAST
Marlee Martin (Excision)
Gregg Binkley (Galaxy Quest)
Nat Faxon (The Cleveland Show)
Abdoulaye Ngom (VR Troopers)
Jonathan Slavin (Free Enterprise)
It's Christmas time, and Earl is trying to make up for #146, stole gay Kenny's lunch every day at fifth and sixth grade. He decides to make 246 bologna sandwiches for Kenny. Meanwhile, Randy is trying to find a way he can finally make his move on Catalina, finally building up the courage after his encounter with the cat lady. Meanwhile, Joy continues to pursue her goals of staying out of jail. Her deaf lawyer, Ruby, tries to teach her to control her anger in a courtroom. After a question that is designed to trigger an angry response ("And you've been a slut for how long?"), Joy has an outburst on Ruby's translator, Doug. She calmed down, and Ruby asked another question through Doug that insulted Joy's children, causing another attack. Joy was sent to a support group by her lawyer, but due to budget cuts in Camden County people with all different types of problems met in one session which, whilst less effective, was much cheaper. Joy was angered at being sent to such a session, but the group leader told Joy that she had a "disease" that was not her fault, the sound of which she liked. She went back and told her lawyer, and Doug suggested she tried some prescription drugs for her anger.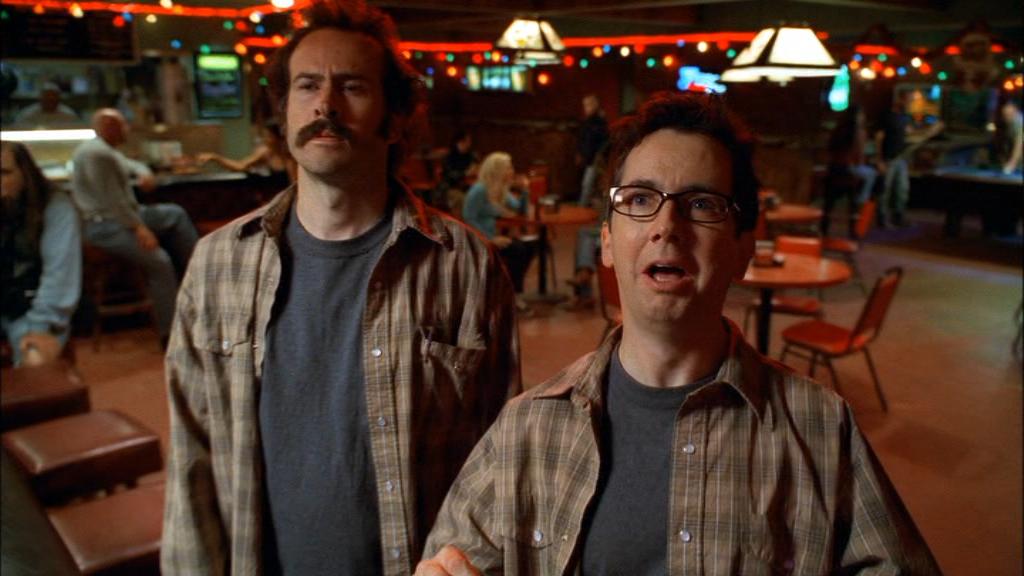 Earl went to take the sandwiches to Kenny, who had just broken up with his boyfriend. Despite being uncomfortable around homosexuals, Earl felt compelled to stay and listen to Kenny. He explained that he wanted to be more manly as it is what most men want these days, and asks Earl to teach him to be like him, as everything about him suggests manliness. Earl agreed to help him out. They started out by going to the Crab Shack, where Catalina was wiring some money back home to ensure that the men who visit her village each week don't cut off her brother's fingers. Whilst there, Earl noticed Rosie the bookie, and decided to invite Kenny to gamble. He placed a bet on a dog, and won several times, earing himself and Earl quite a sum of money. With the money he won, Earl bought some new tyres for the El Camino and decided that, as a manly task, Kenny could change them. He went over to Kenny's house, where he found that he had lost everything in his house due to the gambling that Earl had introduced him to. He went to the support group that Joy attended, and the group leader figured out that gambling was Kenny's way of numbing his childhood problems. The group leader then turned on Earl and asked him if he had a gambling problem, which he denied and quickly left to go and bet some more.
After winning all of Rosie's money at the Crab Shack, Earl was still hungry for gambling. He was approached by a man who told him to go to a place in East Camden where there would be some gambling action at 2:00am that night. Earl went along and found himself at a chicken coop that was surrounded by many people, all betting on which square of the pen the chicken would excrete in. After the place closed, he found an overseas betting phoneline where he could bet on all kinds of things, including who would win the elections in the Congo, which once again he won. Randy meanwhile continued to plan for his big night with Catalina. He took her purse and tried to find things she liked; assuming that she was a fan of tic-tacs, keys and tampons as he found them there. He began to set up the motel room with bubble wrap on the floor, which he knew she liked as it reminded her of the shooting in her childhood. To keep her away, Earl took Catalina to the chicken betting pen. Whilst there, Earl saw Kenny, who admitted that he couldn't stay away from gambling. Earl encouraged him to stay and gamble, but Catalina said she had to go to start her shift at Club Chubby, and stop by the Crab Shack to wire her money home first. Earl gave her his car keys and told her to go, saying he would wire the money on his way home. She stressed how important it was for the money to get there, but he ignored her and continued gambling. Earl felt confident that he would win once again, and made the decision to bet Catalina's money along with his own. However, before the bet could finish Randy called Kenny and told him that Catalina had been found speeding because she was late for her shift at Club Chubby. She tried to run but already was in her stripper clothes, so did not get far. He also said that once they found out she was an immigrant, she would get deported. Earl realized it was his fault Catalina was late, and he rushed back to the motel, with all his winnings, to find an upset Randy alone in the room, waiting for Catalina who he knew would never come.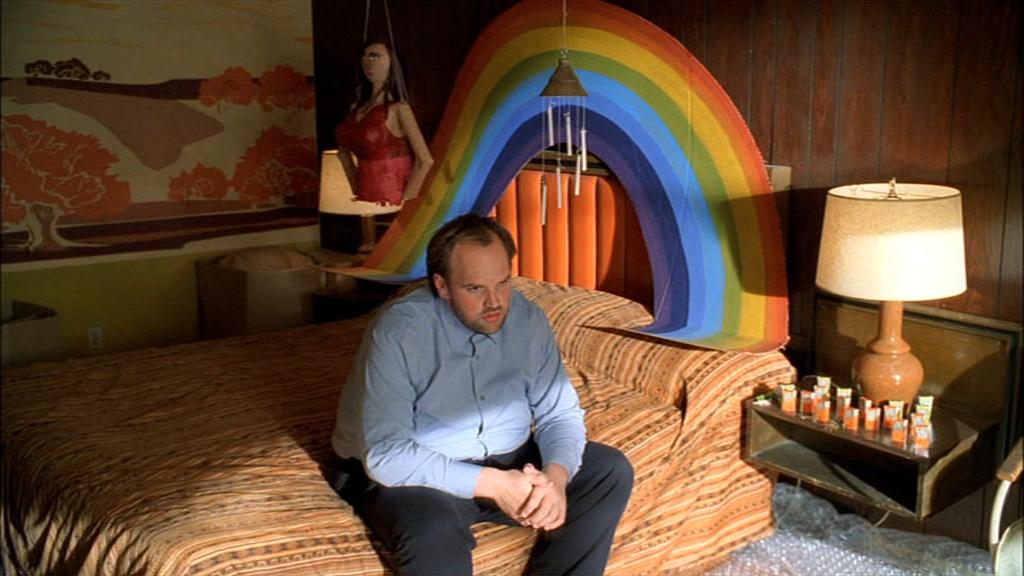 Whilst things did not work out for Randy and Earl, Kenny managed to face his problems and realized that the way to move on was to not copy Earl, but to talk about them. Joy tried her anger pills in the hopes that her "disease" would finally pass. Randy decided he wanted to tell Catalina how he felt, and set off for Mexico with Earl, who wanted to fix all the problems he had caused.
This episode is essentially a set up for the next South of he Border (Part 1 & 2), Earl accidentally being responsible for Catalina getting deported is heart breaking, but his decision to venture to Mexico to get her back is brilliant and leads nicely into the next two episodes.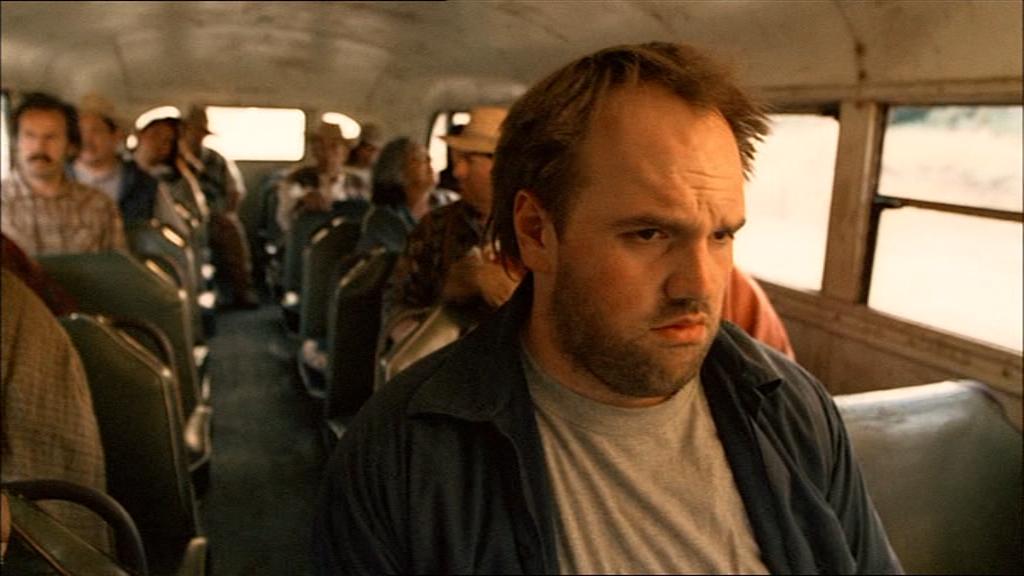 SOUTH OF THE BORDER – PART 1 & 2
GUEST CAST
John Leguizamo (Spawn)
William Schallert (Green Lantern: First Flight)
Emilio Rivera (Bones)
Ray Santiago (Ash vs Evil Dead)
Catalina got deported back to Mexico when it was revealed that she was an illegal immigrant in the United States. Earl blamed his gambling as the reason she was caught. He and Randy are preparing to take their first plane ride to Mexico to rescue Catalina! Joy had been taking pills in order to relax for court. She was a new woman. Earl and Randy weren't even able to recognize her with her new attitude. She even loaned Earl her luggage for their big trip. Darnell missed Joy's feisty side, especially when it came to their annoying neighbors.Randy and Earl were surprised to learn that they needed to get passports to go to Mexico. Earl was having a difficult time keeping his eyes open for the picture. So, Randy put a picture of eyes over Earl's eyelids in order to make the photo work. Randy and Earl were on their first plane ride. Earl had all types of questions for the flight attendant and he was annoying other passengers. He ended up getting himself and Randy kicked off the flight and then had to find another way to get to Mexico. Earl decided to see a doctor for a sedative to calm his flying fears.
When Earl's sedatives wore off while they were on the plane, he and Randy were forced to leave once again. They had no choice but to take the bus to Mexico in order to rescue Catalina. At the bus stop, Earl wanted to get a taco, but Randy was too afraid of missing the bus. He tackled Earl and the two began to fight and Randy persisted to drag him onto the bus.Earl realized how much Randy loved Catalina and got on the bus. Before the bus could drive away, a man with a gun got on board and kidnapped Earl. The bus drove away and Earl was left with two men armed with guns
Randy took the bus to Catalina's village. He took a sandwich and some flowers that he had found on a table. A woman embraced Randy, thinking that Randy carried her deceased son's soul. After talking to the woman, she said she would take Randy to Catalina, so long as they got one night with the man who carried their dead son's soul. Randy agreed. Darnell had to take care of confronting the new annoying neighbors since Joy was in the midst of her sudden streak of kindness. He decided to take them treats. Darnell got tired of all the questions the neighbors asked him, so he quickly fled their trailer. The people who kidnapped Earl happened to be Catalina's uncle, Diego, and her little brother. When they learned that Earl wanted to rescue Catalina, they agreed to help him. Before that, however, Earl had to accompany the guys on their crime spree. Earl explained that he couldn't commit crimes because of his list. He explained karma to Diego. Diego then said he would try to improve his karma. While Earl was staying the night with Diego and his crew, Randy was staying the night with the family who had agreed to help him out. Both Randy and Early realized that they hadn't spent a night apart in a really long time. Earl and Randy were united. While Randy went to go change, Earl walked around the village. Catalina spotted him, gave him a huge hug, and said she would marry him. Diego had told Catalina that Earl would marry her for American citizenship. Earl had no idea what Diego had done. Randy was hurt that Catalina was considering Earl as her hero. Earl wanted Randy to believe him the he had no idea that Diego was setting up a marriage proposal. Randy accused Earl of stealing his thunder. He had desired to be the hero! Darnell was tired of the neighbors taking advantage of Joy's kindness. It wasn't until one of them threw a stray beer can and it hit her son's head that the old, not-so-tolerant Joy paid the neighbors a visit. She said her happy pills would completely wear off in three days and then she would return.  Earl fails the tests to marry Catalina and lets randy rise to the challenge, which he does and they are able to bring Catalina back to America.
A Great two-parter and is a good extension of the previous episode, it was good to see Randy take the lead go after the woman he loves. Joy being nice was funny and disturbing but was not long before she turned back to her true colours.
EARLY RELEASE
GUEST CAST
Craig T. Nelson (The Skulls)
Michael Rapaport (The 6th Day)
Raymond Cruz (Training Day)
Earl packs to leave prison, while Catalina, Darnell, Joy and Randy wait for him in the parking lot. Earl is shocked when Ron tells him that he's not on the list of prisoners being released today, or the extra pudding list. In shackles, Earl confronts the Warden, demanding to know why he reneged on their deal. The Warden has a new deal: Earl scratches his back, it won't itch, and he won't throw Earl in solitary. Earl makes the deal, but knees the Warden instead of his shaking his hand, and is promptly led off to solitary.
The point of solitary is to break down a prisoner's mental state by keeping him alone for 24 hours a day. Earl feels fortunate the state allows him prayer service once a week, and a shower and hour of recreation daily. Still, it's not going very well since the Warden had him locked in a metal box with only a small hole to look out. Earl decides to stay in his cell and find better ways to fill his time, like charades and going crazy. Finally, on day 60, Earl caves to the Warden's demand to get the prison ready for Christmas. Sensing Earl's delicate condition, Randy offers to take him to the yard or let him lie down, wishing there were more options. Earl decides it's time to bust out, and gets the old gang back together with Randy, Frank and Paco. Frank had made several failed escape attempts, and warns Earl not to disguise himself as too pretty of an infirmary nurse, or try to hide in a pile of discarded mattresses. While doing the Warden's errands, Earl is inspired by a rat tunneling in the ceiling, and decides to vanish down the rat hole. In order to find where the rat hole leads, Earl and Randy break into the Warden's office, where Randy draws the prison blueprints on Earl's back. They can get through the ventilation system to the loading dock, but they'll still have to make it past the front gate, where all vehicles are searched. Randy points out that not all the vehicles are searched. Ron refuses to search the local church van, because the last time he did, he got the runs for two weeks, and he's not taking any chances.
Frank has made a zip gun with only one bullet, but Randy accidentally shoots it off. Franks melts down Earl's bedsprings to make another bullet, and the escape plan gets underway. Catalina shanghais the church van, and Darnell and Joy disguise themselves as a nun and priest to sneak into the prison and hold a very loud church service. Randy follows Earl, Paco and Frank into the ventilation shaft. Sadly, Earl and Randy fall through the ceiling onto the Warden's desk. Earl grabs the gun, and holds the Warden hostage. Randy plays video games while Earl tries to figure out what to do. Meanwhile, Paco and Frank escape to the loading dock, where Darnell has taken out a guard with a "Vulcan Neck Pinch". When Darnell goes into the ventilation shaft after Earl, Paco and Frank steal Joy's nun outfit, hijack the van and escape. Earl has taken the Warden's clothes, but can't bring himself to complete his Warden disguise by shaving his moustache, when Darnell falls through the ceiling on top of Randy. he Warden tells Earl that he will now spend his life in prison, when Darnell recognizes the Warden as a 1980's porn star who once shot a movie in his apartment. Knowing that this information could ruin his wife's career as well as his marriage, the Warden releases Earl, who passes Paco and Frank being returned to prison on his way out. Seems that when Paco caught a glimpse of Catalina on the road, he steered the van into a police car.
This was the episode many fans were waiting for finally seeing Earl released from prison, Once again the producers do Christmas in two halves there's this episode and the following one that take place at Christmas which is nice because it gives you more to watch at Christmas.
BAD EARL
GUEST CAST
Giovanni Ribisi (Ted)
Alyssa Milano (Poison Ivy 2)
Gregg Binkley (Galaxy Quest)
Earl may have gotten out of prison, but the prison isn't quite out of him. At his Welcome Home party at the Crab Shack, Earl tells Darnell he feels good, but truthfully, he doesn't know how he feels. Karma has Earl confused, since doing good things hasn't done him any good, and the only way he got out of prison was by doing something bad. Randy retrieved Earl's List, but Earl decides to get his life back in order before getting back to the List. After losing their room at the Motel, Earl and Randy are forced to stay in the laundry room, which has a lot of other people sleeping in it. As an ex-convict, the only job Earl can get is a demeaning one delivering foreign food, and the uniform has him feeling grouchy. He's surprised to deliver food to Ralph, who's been living the good life, masquerading as an old man named Stan Johansson. After Ralph escaped from prison, Stan's widow Doris took him in, and dressed him in her dead husband's clothes. As long as he wears them, she thinks Ralph is Stan. Doris gets nervous with strange men in the house, so Earl and Randy have to keep sleeping in the laundry room. Hoping to make Earl feel better, Randy picks #205 off the list, because mistletoe sounds Christmas-y. A few years ago, Earl caused stripper Mistletoe to fall off the stage while fooling around with Randy's laser pointer, leaving her needed to wear a brace for two years. Earl doesn't apologize, and Randy reminds him that he usually uses his nice guy voice when he talks to people on the List. Earl doesn't want Mistletoe to choose what he's going to do to make things up to her while she's pissed off at him. Still, she wants him to feel the humiliation of being laughed at on stage. Earl dons short shorts and tassels to do a shift at Club Chubby. Feeling stressed, he steps outside to smoke, only to see Ralph drive by in Stan's hot convertible Cadillac, and this proves to be the final straw for Earl. Seeing Ralph living the high life while he is homeless and broke, Earl decides that if karma existed, something good would have happened to him by now. As a result, Earl gives up on karma, throws away his List and stalks off.
Earl, Randy and Ralph hang out at Club Chubby. Ralph smacks Catalina's ass, but when Earl tries the same thing, she gets mad at him, since she expects more of him. Catalina doesn't like the new Earl, but he claims that he's reverted back to the old Earl, before the List. The guys go back to Joy's trailer with a few strippers, since Joy and Darnell are out of town. Jumping around, they tip the trailer over. Joy and Darnell aren't happy to find the trailer tipped over, and now Earl and Randy have nowhere to stay. Earl steals Stan's clothes while Ralph's in the shower. Now Doris thinks that Earl is Stan, and kicks Ralph out of the house in his underwear. He also throws out Randy, not wanting him to blow the scam, forcing him and Ralph sleep in the car outside of Doris' house on Christmas Eve. The next morning, the whole gang shows up at Doris' house for an intervention and everyone tells Earl (except Ralph, who thought they were teaming up to kick Earl's ass) how much they preferred him when he was doing the list. Randy, in particular, gives a heartfelt speech about how much he enjoyed doing nice things and meeting interesting people when he was helping with the list and he now doesn't like being bad again but wants good Earl back. Earl, however, doesn't care and tells everyone how much he hates them for ruining his Christmas. In the commotion of the intervention, Ralph steals Stan's clothes back. Wearing pajamas, Earl leaves in disgust. He decides to give up on karma, but running out into the road it catches up on him and he is run down by a car. Before passing out, Earl catches a glimpse of the driver. It's Billie Cunningham, Frank's ex. He remembered his feelings for her whilst in prison, and thought that finally, karma has brought him a good thing. As Billie goes to get help, she is hit by another car, and winds up unconscious in the road, lying next to Earl.
ORPHAN EARL
Hal Landon Jr. (The Artist)
Eric Lange (Lost)
 Joy was about to go in to the Crab Shack when a scruffy guy approaches her asking for her $20 as he and his wife had run out of gas and his wife had to sell her hair for baby formula, Joy tells him it's a sad story and if he came inside everyone would love to hear it but she tells his story so everyone would laugh at him this remained Earl of someone he conned. A couple of weeks before Earl discovered Karma he and Joy saw an advert on TV about orphans in Africa Joy realized could make a fortune by scamming people and Earl, Joy and Randy went around telling people they were helping children in Africa.  After getting a $100 cheque Earl tells Randy who thought they were telling the truth that it was a scam.
Earl and Randy went to the house that sent them the cheque years ago to apologise to the owner Arthur Hill, Randy talks to Earl about writing a book about how non-food things taste.  When Earl talks to Mr. Hill he discovered that Joy was still carrying on with the scam and sent pictures of Earl Jr. just to get a $100 cheque from Arthur every month. At the trailer park Randy asks Darnell if he could taste his hair for his new book while Earl tells Joy it's cruel to con Mr. Hill but Joy tells him if he told Arthur the truth he'll ruin Christmas for the trailer park. Joy was so proud of her scheme that she bragged about it, so two of her friends Tammy and Sylvia made their own schemes to get more money from Mr. Hill, Earl tells Joy that it's wrong but she wouldn't listen. Earl talked to Randy wondering what to do about Mr. Hill's money when Randy notices in the newspaper that Arthur died of a stroke, Earl shows the paper to Joy who sees that Mr. Hill leaved his money to the three fake charities Joy is excited but Earl tells her that he is going to cross Mr. Hill off his list by making sure she and her friends didn't get the money. Earl and Randy break in to Mr. Hill's house to get his will to prove the charities were fake but Joy, Tammy and Sylvia were following them, Earl hears them when their van's radio goes off and gives the will to Randy so he could walk to the office while the van follows Earl thinking he has it. Randy gets out of the car while Earl drives off but Joy jumps out and tells him to give her the will, then she and her friends went to Mr. Hill's lawyer, Mr. Fischer, for the money but Earl who knew Joy would follow Randy had told Mr. Fischer everything. Mr. Fischer thanks Earl and after he leaves Mr. Fischer told Joy, Tammy and Sylvia that he could make their charities legal if he could have sex with Tammy and $5000, after getting the money Mr. Fischer gives them fake cheques and calls Earl to say he got the money. It turns out Earl had pulled a scam and Mr. Hill wasn't dead Earl had just arranged for him to go on a vacation to National Rodeo Championships for a few days, the best way for Joy to think in was really was to make Randy think it was really so she would get greedy, Earl had planted a fake will in Mr. Hill's house and Joy would get the will of Randy if he gave it to him. Mr. Fischer was actually the scruffy guy Joy made fun of and Earl would give the money back to Mr. Hill when he came back then told Randy that it was a scam.
When Mr. Hill return from his vacation Earl told him the whole story and gave him the money, Mr. Hill was upset so Earl takes him to the trailer park to laugh at the people there, to discover it now looked like a third world country. Tammy lost her pluming and her water heater busted, Sylvia lost her heating and her curtains caught fire while warming herself by the oven and Joy lost her refrigerator and flies started to fill her house causing her family to sleep outside. Mr. Hill gave Joy, Tammy and Sylvia cheques to repair the damage, Earl doesn't understand why he's helping the people that conned him but Mr. Hill told Earl that when helping those fake charities he thought he was helping people and that made him feel good, now he was helping people for real. Mr. Hill's generosity had an effect on Tammy and Sylvia as they gave their money to charities on the street, Earl gave Randy a book with all his taste notes in it and got Joy's refrigerator back for Christmas.
Season 4 put the show back on track and this episode is no exception a great story, with some great twists and turns, with a sweet ending.