MAIN CAST
Melissa Joan Hart (Melissa & Joey)
Caroline Rhea (2 Broke Girls)
Beth Broderick (Lost)
Nate Richert (Game Box 1.0)
Jenna Leigh Green (You Again)
Nick Bakay (That 70s Show)
Lindsay Sloane (Bring It On)
Alimi Ballard (Dark Angel)
China Shavers (Ruby Sparks)
David Lascher (Blossom)
Jon Huertas (Castle)
Trevor Lissauer (La La Land)
Elisa Donovan (Clueless)
Soleil Moon Frye (Punky Brewster)


GUEST CAST
Sally Jessy Raphael (She-Devil)
Emily Hart (Mute)
Diane McBain (Batman 60s)
Robin Riker (Big Love)
Richard Steven Horvitz (Power Rangers)
Gary Owens (Roger Ramjet)
Jo Anne Worley (A Goofy Movie)
Tara Strong (batman: TAS)
Trisha Campbell-Martin (My Wife and Kids)
A HALLOWEEN STORY
Sabrina is forced to attend a family affair on Halloween, so she sends a clone of herself to a party she was supposed to attend. Unfortunately, the simple-minded clone agrees with everything anyone suggests, which eventually leads to her streaking through Harvey's backyard. Meanwhile, the real Sabrina tries to ditch her snobby cousin Marigold and her bratty daughter Amanda (Emily Hart), and later gets a heartwarming surprise when she discovers that as a witch, she can talk to a deceased loved one for an hour on Halloween night.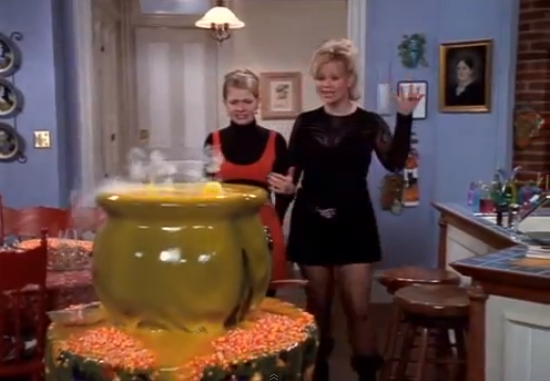 A RIVER OF CANDY CORN RUNS THROUGH IT
Libby brags about her upcoming Halloween party, prompting Valerie to make similar claims about an even cooler party at the Spellman house. Hilda and Zelda agree to host the party, but Sabrina is still nervous–especially when a new set of talking furniture arrives, monstrous Other Realm "Halloween carolers" come to visit, and Hilda inadvertently cooks too much candy corn. Just when it seems Sabrina's party will be ruined, she realizes that all of her friends think the "magic" effects are fake, and takes advantage of their confusion to host the best party ever–including an appearance from 10,000 Maniacs.
GOOD WILL HAUNTING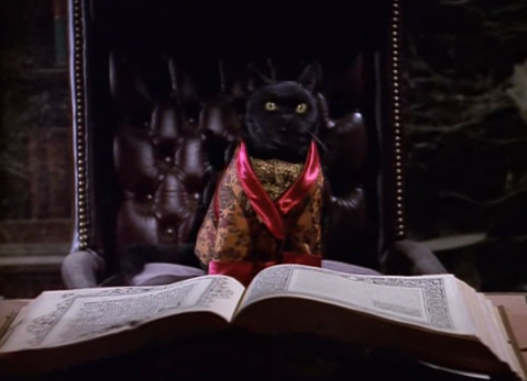 Sabrina is given an evil doll named Molly Dolly that proceeds to terrorize her friends. Hilda and Zelda are trapped at a party in an insane asylum. Gary Owens and the rest of the surviving Laugh-In cast members are the guests.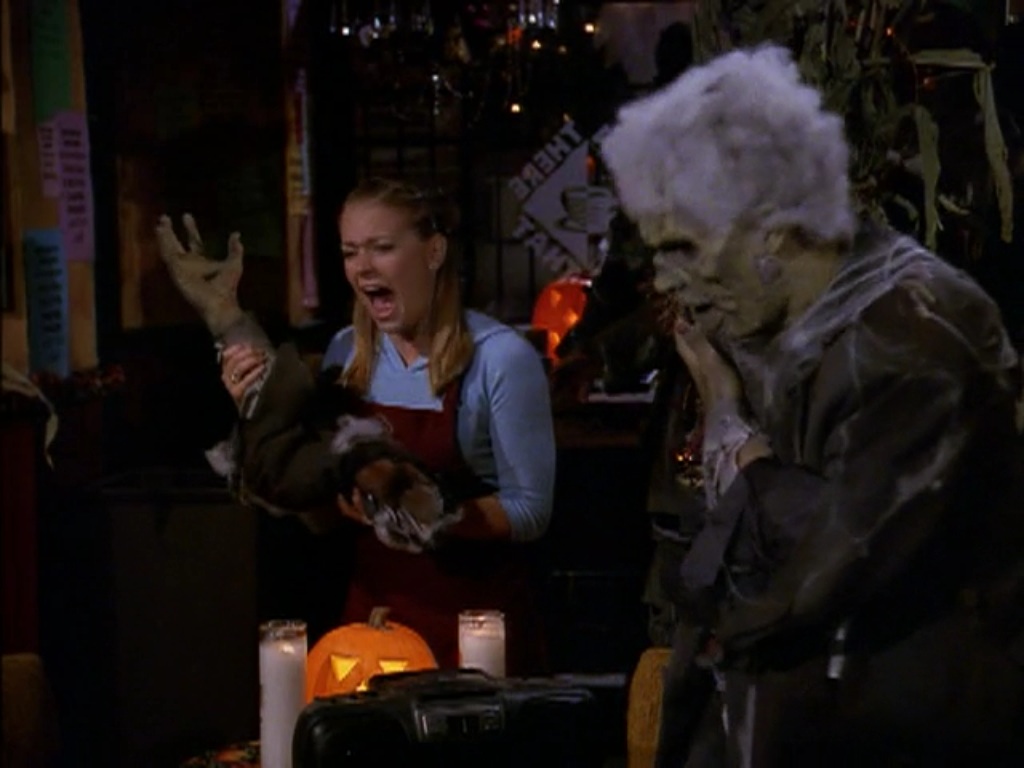 EPISODE LXXXI: THE PHANTOM MENACE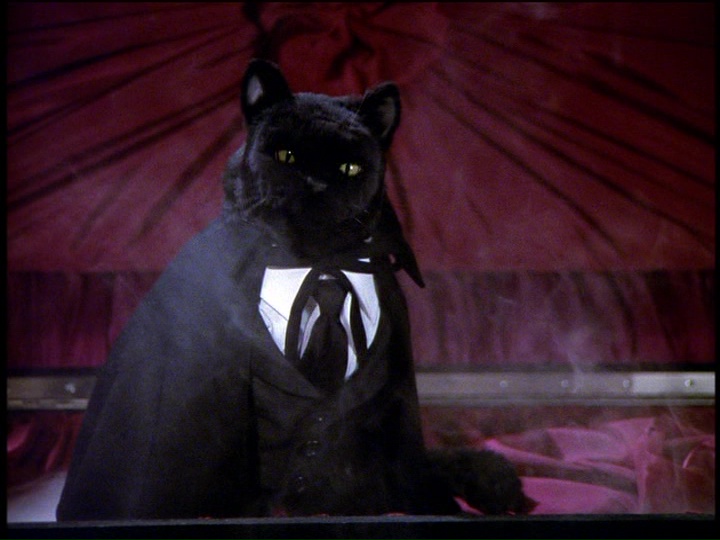 When Sabrina gets a job at a nearby coffee house, she decides to work on Halloween night instead of celebrating the holiday with her aunts. After Hilda and Zelda learn of Sabrina's plans, they try to warn her that she can't run away from Halloween, but Sabrina refuses to take their warning seriously. As Hilda and Zelda anxiously prepare for their Halloween dinner with Edgar Allan Poe, Sabrina and Dreama eventually celebrate the holiday in their own way: when a group of Other Realm Zombies arrive the coffee house to help them experience the fun of Halloween.
THE HALLOWEEN SCENE
After she learns Hilda and Zelda won't be home for Halloween, Sabrina decides to throw a party at their place-and soon regrets the decision when she must repair the love of two monsters, Frankenstein and the Bride of Frankenstein, when Roxie gets in the way of their meaningful relationship. Meanwhile, Salem stalks a college girl, and Hilda and Zelda's outfits may not seem to be all that for the galaxy opening.
MURDER ON THE HALLOWEEN EXPRESS
Sabrina takes a holiday idea from Salem and brings her friends on the spooky Mystery Train for a Halloween adventure. There's just one problem: It's in the Other Realm. Sabrina soon learns that the mortals can leave only if she solves the puzzling mystery when she goes back into something out of a 1920 mystery movie.
Sabrina new how to do cool Halloween episodes, with a all but on season having a episode to Halloween there is a lot to enjoy. It show had grown throughout the years when viewing these in order. they are a must watch over Halloween.