CAST
Dominique Swain (Lolita)
Busy Philipps (White Chicks)
Keri Lynn Pratt (Cruel Intentions 2)
Oliver Hudson (Scream Queens)
Thora Birch (The Hole)
Nick Loeb (Precious Cargo)
Ryan Browning (Bounty Hunters)
Three rebellious teenage girls decide to even the score in the battle of the sexes. Looking back a few years after the events depicted, Jefferson Roth (who, along with her sisters are named after former presidents) tells the story of the last few months of her senior year at a Wisconsin boarding school when she and two girl friends, the naive Lisa and the outrageous Karen, conspire to use a pistol to turn the tables on males after a wealthy older man, with whom Karen had a one night stand, refuses to give her his home phone number.
They stage a sexual assault on David, Lisa's on-and-off boyfriend, in an effort to try to be more like their male counterparts. But, it backfires, as all three girls learn they are not able to have sex the way they feel a man can. Their unfaithfulness to their own objective is summed up in Karen's words, just prior to her tragic ending, "I wish I had a boyfriend."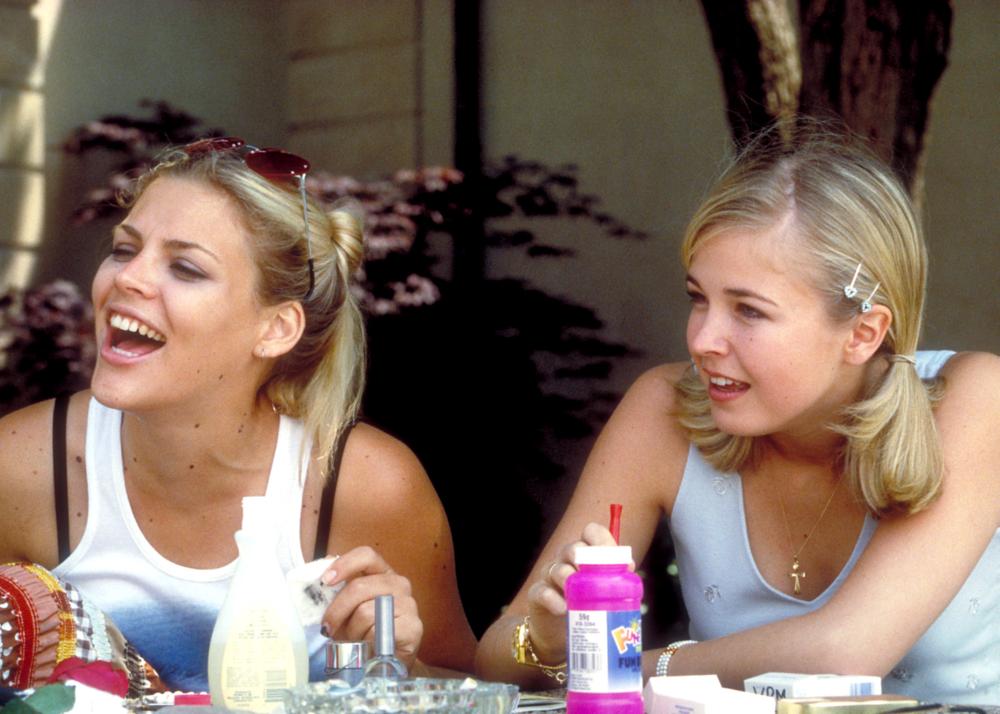 I really liked this film and have a hard time understanding why so many hated it. The cinematography was a bit amateurish, but the writing, directing and acting was superb. It has great insight into the young female American psyche. Male and female characters alike were portrayed with realism and complexity. Busy Philipps in particular takes on the role of incest survivor with bravery and compassion,and an understanding of the way the cycle of abuse repeats itself, left unchecked. Dominique Swain complements her performance in "Lolita" with a heightened level of understanding of the many facets of young female sexuality. I can't help but think that most who dislike this film vehemently don't understand young contemporary women, and don't want to, even if they're women themselves.