MAIN CAST
Trey Parker (Tales From The Crapper)
Matt Stone (Orgazmo)

RECURRING / NOTABLE GUEST STARS
Peter Serafinowicz (Spy)
This was a tricky year for South Park as the previous one had seen Isaac Hayes quit the role of Chef since he wasn't happy with an episode that had taken the mickey out of Scientology. And then a repeat run of that episode and one that satirized some catholic beliefs were pulled from their planned broadcasts. Added to which the show then waded in with their response to the danish cartoons of the prophet Mohammed situation.
The first episode 'the return of chef' was their response to a press release – allegedly from Isaac Hayes – claiming he'd quit because the creators of the show were bigots. This was a red rag to a bull to them and they get their own back by satirising scientology and having chef say some rather extreme things. Not an episode for scientologists and as you'll see from other reviews it offended others but it has clever parodies of tv show styles for episodes like this, and it's very funny with it.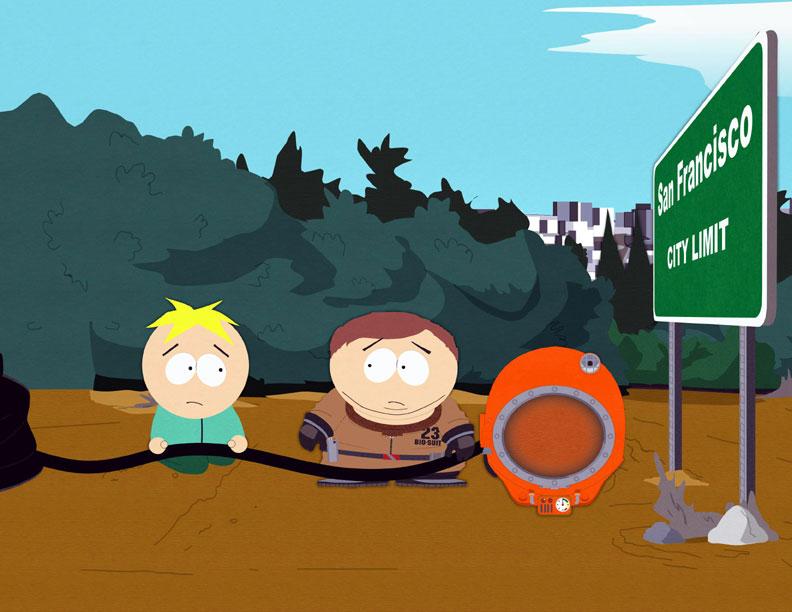 Next is 'smug alert' which gets at those who get too smug when they're doing what they think is enough to save the evironment. This is very well written.
Then comes the two parter 'cartoon wars'. An attack on censorship and religious intolerance and the network who pulled those repeats, but remembered mostly for some sharp satire of rival cartoon family guy. Also one that might offend some, but also very funny.
'A million little fibers' combines literary satire with jokes about Oprah Winfrey and doesn't feature any of the regular characters just occasional one Towlee. It's funny but as mentioned on the commentary it's perhaps a little too weird for some.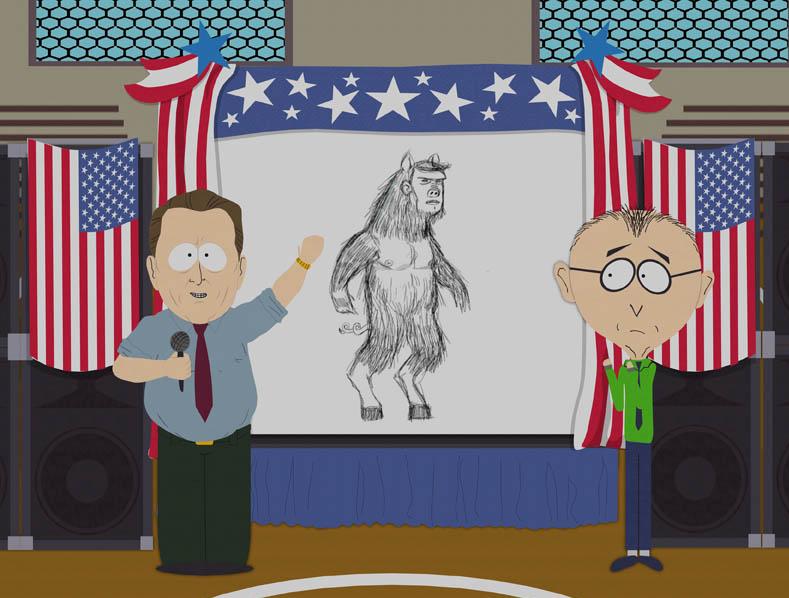 'Manbearpig' is a satire on the behavior of former US vice president Al Gore.
'Tsst' sees a dog trainer try to make cartman a better behaved child. An excellent pair of episodes, the latter in particular cutting right to the heart of the Cartman character.
'Make love not warcraft' satirises those who get a little too hooked on online gaming. With some stunning animation for the game scenes provided by the makers of world of warcraft this is really good.
'Mystery of the urinal deuce' looks at those who claim 9/11 was a US government conspiracy and makes some great points about that.

'Miss teacher bangs a boy' combines cartman becoming like dog the bounty hunter and a news story about a teacher who had a relationship with a pupil into a funny take on both.
'Hell on Earth 2006' combines parodies of the three stooges and my super sweet sixteen to great effect, although a joke about people's attitude to steve irwin's death may not go down well with some.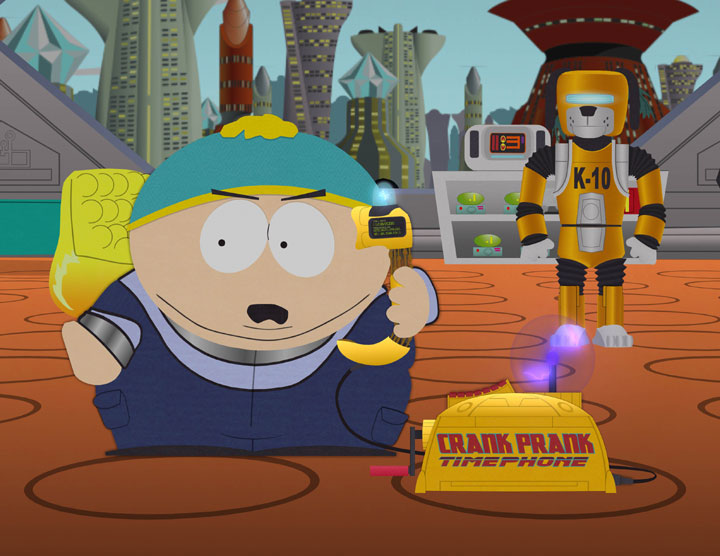 'Go god go' finds south park go after atheists now it's done religion, as cartman's quest for a wii lands him in the middle of a superb buck rogers parody and richard dawkins loses his head over a woman. The commentary makes it clear the latter parts of the episodes aren't perhaps the strongest they've ever done but as a whole it's a funny two parter.
And the season closes with 'stanley's cup' as stan takes over a peewee hockey team in a funny and very clever parody of sports movies. And the trailers for them. So if you're not familiar with those some of it may go over your head.
But all in all another great collection of another fine season.