CAST
Christian Bale (The Fighter)
Heath Ledger (A Knights Tale)
Michael Caine (Quills)
Maggie Gyllenhaal (Secretary)
Gary Oldman (Red Riding Hood)
Morgan Freeman (High Crimes)
Aaron Eckhart (I, Frankenstein)
Monique Gabriela Curnen (Lie To Me)
Cillian Murphy (Inception)
Chin Han (Arrow)
Nestor Carbonell (Bates Motel)
Eric Roberts (Amityville Death House)
Anthony Michael Hall (The Dead Zone)
Keith Szarabajka (Angel)
Colin McFarlane (Doctor Who)
Michael Jai White (Spawn)
William Fichtner (Teenage Mutant Ninja Turtles)
Beatrice Rosen (2012)
Tommy 'Tiny' Lister (Jackie Brown)
David Ajala (Supergirl)
K. Todd Freeman (A Series of Unfortunate Events)
David Dastmalchain (Ant-Man)
A Gotham City mob bank is robbed by a group of thugs wearing clown masks. While doing the job, they double cross and kill each other one by one. The remaining thug reveals himself to be the Joker and leaves with the money. District attorney Harvey Dent leads a campaign against the organized crime in the city, to the applause of its citizens. Through Gordon, he requests to collaborate with Batman, and lends Gordon a petitioned search warrant for five banks with suspected mob ties. Wayne Enterprises cancels its deals with Chinese accountant Lau as CEO Lucius Fox questions Lau's legality. Bruce Wayne intrudes on Dent's date with Rachel Dawes and offers to support the DA through a fundraiser.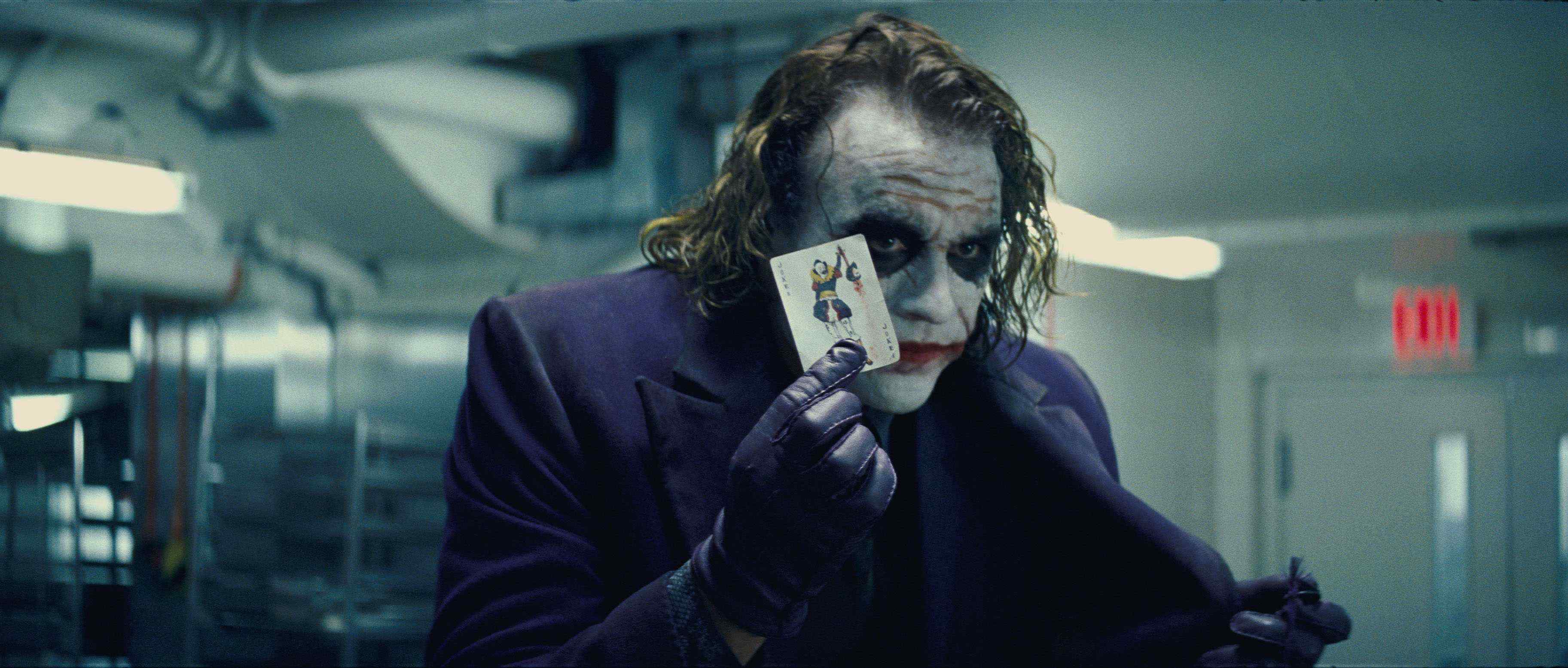 Mob leaders Maroni, Gambol and the Chechen holds a videoconference with Lau, who has taken their funds and fled to Hong Kong. The Joker interrupts, warns that Batman is unhindered by the law. He offers to kill Batman in exchange for half of their stolen money. Gambol instead puts a bounty on the Joker, but is killed by him shortly after. The mob ultimately decide to ask the Joker for help. Batman finds Lau in Hong Kong and brings him back to Gotham to testify against the mob, and Dent places 549 criminals in custody. On TV, the Joker threatens to keep killing people unless Batman reveals his identity. As part of Joker's plan, Commissioner Loeb and the judge presiding the mob trials are killed. The Joker plans to kill Mayor Anthony Garcia at Commissioner Loeb's funeral, but Gordon sacrifices himself to save him. Dent learns that Rachel is the next target.
Bruce decides to reveal his identity, but Dent publicly admits being Batman before Bruce does. Dent is taken into protective custody, but the Joker appears and attacks the convoy. Batman comes to Dent's rescue and Gordon, who faked his death, arrests the Joker. With the Joker behind bars, Gordon is promoted to Commissioner. Rachel and Dent are escorted away by policemen who are controlled by Joker. Batman interrogates the Joker, who taunts him before revealing that Rachel and Dent have been trapped in separate locations rigged with explosives. Batman races to save Rachel, while Gordon and his men head off to save Dent. Batman arrives at the building, realizing that the Joker sent him to Dent's location instead. As the building explodes, half of Dent's face is burned and he is hospitalized. Gordon fails to save Rachel in time. The Joker escapes the jail with Lau.


Coleman Reese, an accountant at Wayne Enterprises, sees the Tumbler's design in the company file. He publicly claims to know Batman's identity. The Joker burns the mob's money along with Lau, and kills the Chechen. In response to Reese's claim, he states that he no longer wants to know who Batman is. He threatens to destroy a hospital if Reese isn't dead, and Reese becomes a public target. Gordon orders the evacuation of all the hospitals in Gotham and go to secure Reese. The Joker finds Dent in a hospital and manipulates him into seeking revenge for Rachel's death. He destroys the hospital and escapes with a bus of hostages. Dent goes on a killing spree, killing people responsible for Rachel's death, including Maroni.


At night, two ferries are rigged with explosives; one ferry containing civilians and the other containing prisoners. The Joker promises to blow each of the ferries by midnight or if someone tries to escape, but will let one live if it blows up the other. The passengers refuse, and Batman and the SWAT raid the Joker's building. Batman apprehends the Joker, who gloats that he has corrupted Dent and undone his achievements.  Gordon arrives at the building where Rachel died, where Dent threatens to kill Gordon's son in revenge. Batman arrives, but Dent at shoots him. Before Dent can determine the fate of Gordon's son with his coin, Batman tackles him off the building to his death. Batman persuades Gordon to preserve Dent's image by holding Batman responsible for the murders. Gordon relents, and a manhunt for Batman ensues.
This sequel continues the darker style and throws more violence into the mix. Batman Begins was a great introduction to a new re-imagining, and Dark Knight makes things bigger and better making it one of the greatest comic book movies of all time.